---
To: All
At the end of the decades:
Hail, Holy Queen: HAIL holy Queen, Mother of mercy, our life, our sweetness, and our hope. To thee do we cry, poor banished children of Eve. To thee do we send up our sighs, mourning and weeping in this valley of tears. Turn then, most gracious Advocate, thine eyes of mercy toward us. And after this our exile show unto us the blessed fruit of thy womb, Jesus. O clement, O loving, O sweet Virgin Mary. Pray for us, O Holy Mother of God. That we may be made worthy of the promises of Christ. Amen.Closing:
O God whose only begotten Son has purchased for us the rewards of eternal life, Grant that we beseech Thee while meditating upon these mysteries of the Most Holy Rosary of the Blessed Virgin Mary, we may both imitate what they contain and obtain what they promise, through the same Christ our Lord Amen.
Most Sacred Heart of Jesus, have mercy on us.
Immaculate Heart of Mary, pray for us.
In the Name of the Father, and of the Son, and of the Holy Spirit. AMEN.

---
To: All
For the Intentions of the Holy Father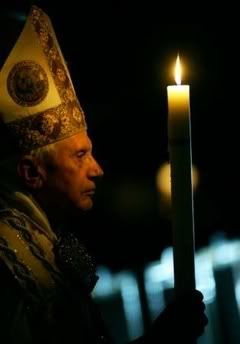 General: That all those who are baptized may mature in their faith and manifest it through clear, coherent and courageous choices in life.
Missionary: That the celebration of World Mission Day may everywhere increase the spirit of missionary animation and cooperation.

---
To: All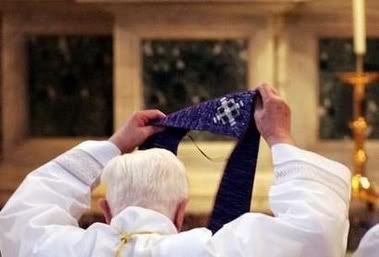 Invocation For The Sovereign Pontiff
LORD JESUS, shelter our Holy Father the Pope under the protection of Thy Sacred Heart. Be Thou his light, his strength and his consolation.
---
FreeRepublic.com is powered by software copyright 2000-2008 John Robinson