---
To: All
The Fourth Sorrowful Mystery: Our Lord Carries the Cross to Calvary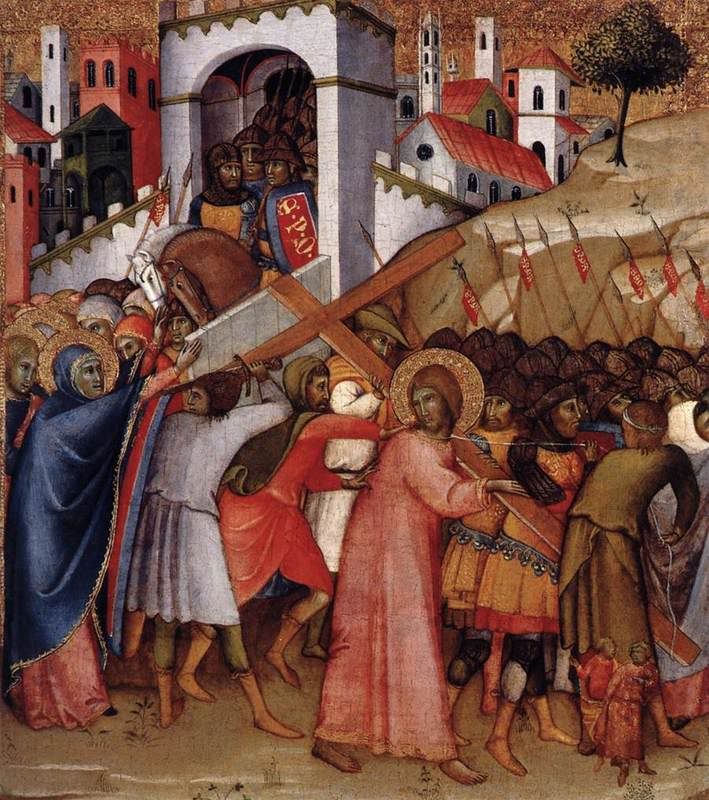 John 19:16-22 Then he handed him over to them to be crucified. So they took Jesus, and he went out, bearing his own cross, to the place called the place of a skull, which is called in Hebrew Gol'gotha. There they crucified him, and with him two others, one on either side, and Jesus between them. Pilate also wrote a title and put it on the cross; it read, "Jesus of Nazareth, the King of the Jews." Many of the Jews read this title, for the place where Jesus was crucified was near the city; and it was written in Hebrew, in Latin, and in Greek. The chief priests of the Jews then said to Pilate, "Do not write, `The King of the Jews,' but, `This man said, I am King of the Jews.'" Pilate answered, "What I have written I have written."
Hail Mary...(ten times)
Glory be...
O, my Jesus...

---
To: All
The Fifth Sorrowful Mystery: The Crucifixion of Our Lord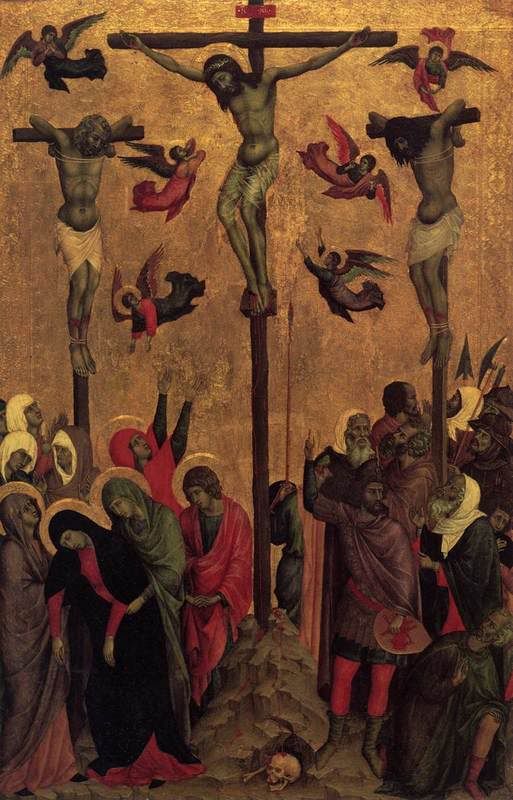 John 19:25-30 So the soldiers did this. But standing by the cross of Jesus were his mother, and his mother's sister, Mary the wife of Clopas, and Mary Mag'dalene. When Jesus saw his mother, and the disciple whom he loved standing near, he said to his mother, "Woman, behold, your son!" Then he said to the disciple, "Behold, your mother!" And from that hour the disciple took her to his own home. After this Jesus, knowing that all was now finished, said (to fulfil the scripture), "I thirst." A bowl full of vinegar stood there; so they put a sponge full of the vinegar on hyssop and held it to his mouth. When Jesus had received the vinegar, he said, "It is finished"; and he bowed his head and gave up his spirit.
Hail Mary...(ten times)
Glory be...
O, my Jesus...

---
FreeRepublic.com is powered by software copyright 2000-2008 John Robinson