---
To: All
The First Joyful Mystery: The Annunciation of Gabriel to Mary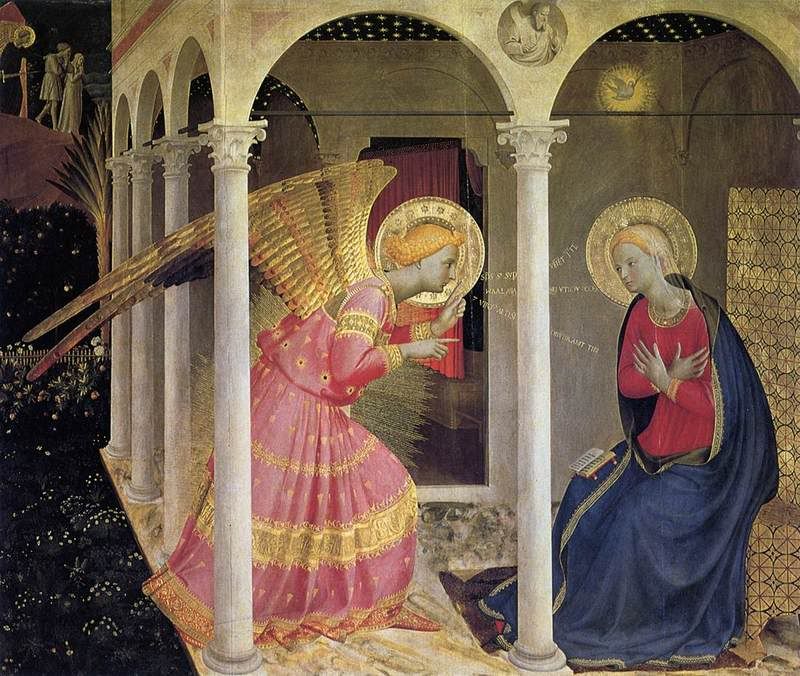 At the announcement that she would give birth to "the Son of the Most High" without knowing man, by the power of the Holy Spirit, Mary responded with the obedience of faith, certain that "with God nothing will be impossible:" "Behold, I am the handmaid of the Lord; let it be done to me according to your word." Thus, giving her consent to God's word, Mary becomes the mother of Jesus. Espousing the divine will for salvation wholeheartedly, without a single sin to restrain her, she gave herself entirely to the person and to the work of her Son; she did so in order to serve the mystery of redemption with him and dependent on him, by God's grace.
Hail Mary...(ten times)
Glory be...
O, my Jesus...

---
To: All
The Second Joyful Mystery: The Visitation of Mary to Elizabeth
Called in the Gospels "the mother of Jesus," Mary is acclaimed by Elizabeth, at the prompting of the Spirit and even before the birth of her son, as "the mother of my Lord." In fact, the One whom she conceived as man by the Holy Spirit, who truly became her Son according to the flesh, was none other than the Father's eternal Son, the second person of the Holy Trinity. Hence the church confesses that Mary is truly "Mother of God" (Theotokos)
Hail Mary...(ten times)
Glory be...
O, my Jesus...

---
FreeRepublic.com is powered by software copyright 2000-2008 John Robinson