---
To: All
The Fourth Joyful Mystery: The Presentation of Our Lord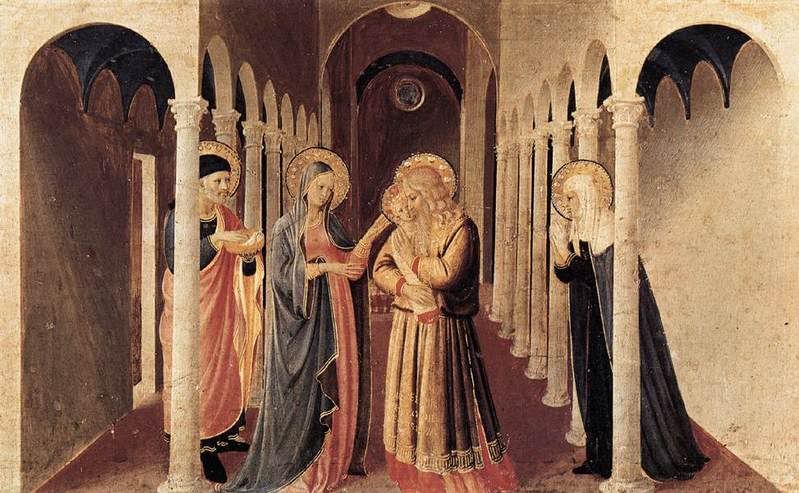 The presentation of Jesus in the temple shows him to be the firstborn Son who belongs to the Lord. With Simeon and Anna, all Israel awaits its encounter with the Savior--the name given to this event in the Byzantine tradition. Jesus is recognized as the long-expected Messiah, the "light to the nations" and the "glory of Israel," but also "a sign that is spoken against." The sword of sorrow predicted for Mary announces Christ's perfect and unique oblation on the cross that will impart the salvation God had "prepared in the presence of all peoples."
Hail Mary...(ten times)
Glory be...
O, my Jesus...

---
To: All
The Fifth Joyful Mystery: The Finding of Our Lord in the Temple
The finding of Jesus in the temple is the only event that breaks the silence of the Gospels about the hidden years of Jesus. Here Jesus lets us catch a glimpse of the mystery of his total consecration to a mission that flows from his divine sonship: "Did you not know that I must be about my Father's work?" Mary and Joseph did not understand these words, but they accepted them in faith. Mary "kept all these things in her heart" during the years Jesus remained hidden in the silence of an ordinary life.
Hail Mary...(ten times)
Glory be...
O, my Jesus...

---
FreeRepublic.com is powered by software copyright 2000-2008 John Robinson