---
Days of Praise [Creation Devotional]
Institute for Creation Research ^ | February 12 | Henry Morris III, D.Min.


Posted on 02/12/2009 6:37:17 AM PST by Sopater

Darwin's Day

February 12, 2009

"But there were false prophets also among the people, even as there shall be false teachers among you, who privily shall bring in damnable heresies, even denying the Lord that bought them, and bring upon themselves swift destruction." (2 Peter 2:1)

Thousands of clergy have signed "An Open Letter Concerning Religion and Science." On the Sunday closest to Charles Darwin's birthday, these "pastors" eulogize him and endorse evolutionary science as compatible with the Bible. Here are five reasons why this idea is grossly wrong.

• The Bible has absolutely no hint of ages of evolutionary development. Forcing the "days" of Genesis 1 to mean "ages" can be done, but there is no support for that idea in the rest of Scripture (Psalm 33:6-9, 148:5-6; John 1:1-3; Colossians 1:16; Hebrews 1:3; Revelation 4:11; etc.).

• Evolution is not observed at all today. Empirical science is based on observation and verification. Nothing (from bacteria to people) is "evolving" into a "higher order." Period.

• Fossil data does not show any transitional forms. If evolution occurred prior to recorded history, it can only be documented by the fossils embedded in the water-deposited rocks of earth. Those "missing links" are still missing.

• God's character absolutely forbids evolutionary methods. God's holiness demands truth, and His omniscience demands perfection. He cannot know what is best and then "create" something inferior. He wrote that He took six days to create the universe (Exodus 20:11). And He cannot lie!

• God's stated purpose for creating excludes evolution. The creation reveals the Creator (Romans 1:20, Psalm 19:1-4), gives authority to the message of Jesus Christ (John 1:1-14, Colossians 1:16-18), and is the foundation for the gospel and for worship (Revelation 14:6-7). Creating is what God does at the moment of the new birth (Ephesians 2:8-10). HMM III
Print this article | More Days of Praise articles
---
Institute for Creation Research | 1806 Royal Lane | Dallas | TX | 75229
---
TOPICS: Evangelical Christian; Mainline Protestant
KEYWORDS: devotional

Good morning!

---
To: Tax-chick; piano-woman; GodGunsGuts; svcw; constitutiongirl; graceforrahab; kittycatonline.com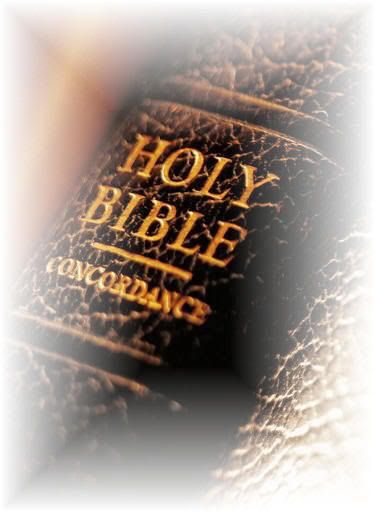 DAYS OF PRAISE PING

"Days of Praise"
From the Institution for Creation Research (ICR)
To be added to the "DOP Ping List", just
freepmail Sopater
...
God bless you.
2
posted on
02/12/2009 6:37:36 AM PST
by
Sopater
(I'm so sick of atheists shoving their religion in my face.)
---
To: Sopater
---
To: Sopater
Good morning! "Science" is a fascinating example of a false god, with all the trappings of Jupiter or Osiris.
4
posted on
02/12/2009 9:31:20 AM PST
by
Tax-chick
("Global leadership means never having to say you're sorry." ~IBD)
---
FreeRepublic.com is powered by software copyright 2000-2008 John Robinson