---
Indulgences - and Why they Remain Vital to us Today [Catholic Caucus]
Boston Catholic Journal ^ | Joseph Mary del Campos


Posted on 08/16/2009 3:32:30 PM PDT by NYer
How many of us --- indeed, all of us --- have at one time or another said, "Ah ... would that I had never done that! Could I only go back in time!
Confucius, in one of his well known Analects, summarized it best: "What is said cannot be unsaid." How true. What is more, in so many, many ways, what is done cannot be undone ...
We are prisoners of our past --- and Time, the stern warden, has thrown away the key.
We are prisoners to what we have said and to what we have done. In spite of all our longing --- and despite every reparation --- we have done what we have done and said what we have said. And we know it! And even this we cannot "unknow".
However much we have amended our lives or corrected our ways, we cannot escape what we have done and what we have said. They are deeds and words indited, chiseled as it were, in a ledger of adamantine stone that we understand as the truthful history of our lives.
For all our blithe protestations that, "we have moved on, moved beyond them", they remain withal the secret burden in our hearts, the darkest closets in our memories in fearfully remote corners of our minds. In the dark watches of the night they often return to us, or totally unbidden, come to us as we walk down the street. Indeed, even the prophet says,
"I know my iniquity, and my sin is always before me." (Psalm 50.5)
And yet the same prophet tells us that
"If thou, O Lord, wilt mark iniquities: Lord, who shall stand it. For with thee there is merciful forgiveness." (Psalm 129.3)
In light of this undeniable reality, how are we to understand the forgiveness of God afforded us in Holy and Sacramental Confession? On the one hand God forgives our sins ... while on the other He retains our punishment ... How is that the forgiveness extended to our sins does not extend to the punishment due sin? More simply put, does not forgiveness of the act entail remission of the punishment? In a word, no.
Justice and Satisfaction for Sin

First of all, not every sin is susceptible to restitution in the way, say, that the sin of stealing $100 can be rectified (not undone ...) by repaying the $100 to the person from whom it was stolen. This sinful act can be remediated by simply restoring what was wrongly taken. A lie can be redressed by telling the truth. However, this clearly is not the case with the sins of adultery and murder ... among many others. We cannot, of ourselves, restore, rehabilitate, or redress every sin. We cannot bring to life whom we have murdered. We cannot restore our virginity or that of another. We may be forgiven such sins but there is no path to restitution. This is to say that we cannot make satisfaction for them.
In such cases a commensurable privation, or punishment, is the only satisfaction possible in justice --- and God is just (however frequently and conveniently overlooked). That justice is a good is indisputable. Were it not, then injustice would be good --- and no one reasonable will argue this. God, then, Who is perfect, and perfectly good, cannot be wanting in any good, and we have agreed that justice is an indefeasible good. There is, in a word, no incongruity between God's goodness and God's justice. In fact, the two are both mutual and reciprocal. The notion of punishment, then, in no way derogates from God as good and God as just.
Since justice demands the atonement of sin, the punishment justly due sin must be satisfied either in this life or in the next. It appears inescapable. Satisfaction in this life is generally held by the Saints and Doctors of the Church to be less rigorous than the satisfaction exacted in the life to come. In this life or the next, justice will be satisfied.
But since all things are possible to God, why cannot the punishment due sin be commuted also? Since God is all good and all loving --- as well as just --- would He not make this at least possible? The answer to this question is precisely the point of this article.

The KEY to Understanding that All Things are Possible to God
The answer is yes.
To understand this, let us look at an analogy in secular life. The President of the United States, (or the Governor of any State) is granted the power of Executive Clemency, or the power to commute the sentence due in justice to an individual guilty of a crime ... even a capital offense. He exercises this power ex meru motu, or of his own accord, and independent of the sentence or penalty already delivered by a Court of Justice. This power is accorded him by Article II, Section 2 of the Constitution.
The question implicit in the exercise of this power is this: why would the President of the United States be granted --- by the Constitution of the United States --- this power to entirely commute the sentence delivered by a court that demands, and would exact, justice --- if he was never intended to exercise it? In other words, why would any power be given any individual if it were never intended that the power so granted be exercised? The question, really, is rhetorical: it would be absurd to do so. Are we agreed?
Let us then look at Indulgences and the power to grant them by the Pope. It is a power explicitly granted him by no less an authority than Christ Himself in Sacred Scripture:
"Et ego dico tibi, quia tu es Petrus, et super hanc petram ædificábo Ecclésiam meam, et portæ ínferi non prævalébunt advérsus eam. Et tibi dabo claves regni cælórum. Et quodcúmque ligáveris super terram, erit ligátum et in Cælis : et quodcúmque sólveris super terram, erit solútum et in Cælis."


"And I say to thee: That thou art Peter; and upon this rock I will build my church, and the gates of hell shall not prevail against it. And I will give to thee the keys of the kingdom of heaven. And whatsoever thou shalt bind upon earth, it shall be bound also in Heaven: and whatsoever thou shalt loose on earth, it shall be loosed also in Heaven." (St. Matthew 16.18-19)
Let us re-frame the question we initially asked relative to Executive Clemency in the state of secular affairs: why would the Pope be granted --- by Christ Himself --- this power to entirely commute the demands of justice --- if he was never intended to exercise it? In other words, why would the Pope be given this power if Christ never intended that the power so granted be exercised? Once again, such an assumption is absurd. If such power resides in the President of the United States through the Constitution --- a fortiori ... that is to say, with greater force still, does the power to grant Plenary Indulgences reside in the Pope through Christ.
This is, literally, the KEY to understanding Indulgences: the key to Kingdom of Heaven given to Peter with a commission of such profound authority that, Christ tells Peter, "whatsoever thou shalt bind upon earth, it shall be bound also in Heaven: and whatsoever thou shalt loose on earth, it shall be loosed also in heaven." Peter, the Pope, has power that extends to Heaven itself, such that it is eo ipso ratified by God Himself in Peter's pronouncing it!

The State of Innocence Regained: undoing the done and unsaying the said
In acquiring a Plenary Indulgence one effectively regains the state of Baptismal Innocence. It is a stunning realization --- and an unspeakable gift! It is nothing less than life absolutely anew in Christ! All that we had done in the way of sin has, through the Power of the Keys of Peter, been undone; all that had been said, is unsaid. They cease to be. Within our lives in Christ, these things no longer exist and never occurred. They have been totally abrogated, canceled, expunged, through the pronouncement of Peter --- which is ipso facto ratified in Heaven itself!
In beginning this article, we had expressed the universal lamentation: "Ah ... would that I had never done that! Could I only go back in time!" You cannot go back in time. But what you have done can, after all --- and to our amazement --- be undone. But not of ourselves. This prerogative belongs to Peter, to the Pope, alone --- to undo what we have done, to unsay what we have said. He has the power because he has been given the power --- and he was given that power by Christ with a purpose and to an end. And Peter --- the Pope --- exercises this power, and is being faithful to this commission, in granting Plenary Indulgences to the Faithful under stipulations that he himself determines. And when he does --- it is instantly ratified in Heaven!
Do you wish to be totally free of the burden of your sins? Of the penalties --- in justice demanded of them, and which, in all likelihood and with good reason, you fear when pondering the hour of your death ... and what lies beyond? Christ has spoken much of this.
But He also spoke to Peter --- and through Peter, to us. A Plenary Indulgence --- the forgiveness of all the sins of your entire life, and the punishment due in justice for them, is held out to you by God ... in the hands of Peter. 1
And still you linger in doubt?
As the Angel said repeatedly to St. Augustine in the garden, "Tolle, lege! Tolle, lege! "Take and read!
And doubt no more.

1 Of course, the forgiveness extended by God for any sin and under all circumstances, presupposes and thus requires perfect Contrition, or sorrow, for the sins committed together with the resolute amendment to sin no more. Any petition to God for forgiveness of sins that is not accompanied by genuine sorrow is, in conspect Dei, that is to say, before God, an act of presumption and insolence, not reverence; and in the Holy Confessional constitutes the grave sin of blasphemy, such that the sinner leaves the Confessional, not only without absolution (even if the priest has pronounced it), but more guilty than when he entered it. Sorrow for sin is indispensable to its forgiveness.

---
TOPICS: Apologetics; Catholic; Prayer; Worship
KEYWORDS: catholic



---
To: Salvation; narses; SMEDLEYBUTLER; redhead; Notwithstanding; nickcarraway; Romulus; ...
2
posted on
08/16/2009 3:33:21 PM PDT
by
NYer
( "One Who Prays Is Not Afraid; One Who Prays Is Never Alone"- Benedict XVI)
---
To: NYer
3
posted on
08/16/2009 4:47:04 PM PDT
by
MissDairyGoodnessVT
("Economy is the method by which we prepare today to afford the improvements of tomorrow"C.Coolidge)
---
To: NYer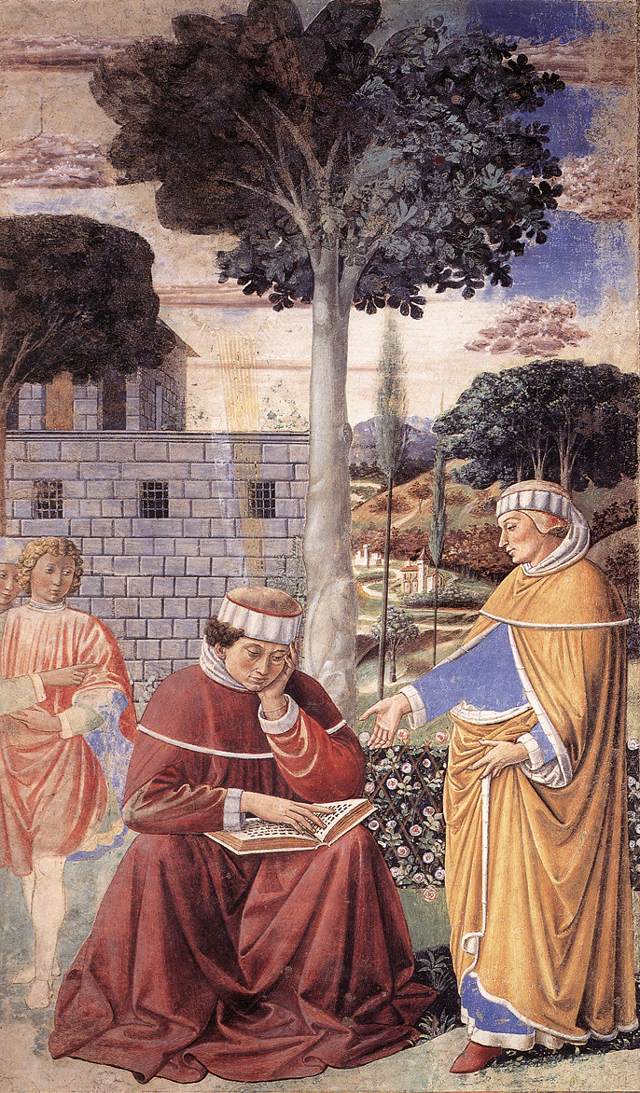 Tolle, lege!

4
posted on
08/16/2009 6:39:57 PM PDT
by
AnAmericanMother
(Ministrix of ye Chasse, TTGC Ladies' Auxiliary (recess appointment))
---
FreeRepublic.com is powered by software copyright 2000-2008 John Robinson