---
To: Quix
The "dancing sun" aspect was clearly a common larger [medium in some respects] UFO craft blotting out the sun and performing other typical maneuvers in the incident.
Clearly? Well, sure, except that 70,000 people saw it and (a) didn't describe seeing a "craft" of any kind; and (b) didn't describe anything "blotting out the sun"; and (c) saw the sun, not a "craft" piloted by "critters," appear to move around the sky.
So, yeah, if you just ignore all of the eyewitness accounts, it was clearly a UFO. Or maybe it was Obama, visiting from the future, in Air Force One.

41
posted on
05/06/2010 5:25:46 AM PDT
by
Campion
("President Barack Obama" is an anagram for "An Arab-backed imposter")
---
To: Campion
That depends on which sources you read.
Good, solid research into original documents as well as eye-witness testimony has indicated something else quite different from many eyewitness observers . . .
essentially . . .
a CRAFT . . . the descriptions of which match identically
thousands of other descriptions of UFO's over the centuries and particularly in this one.
48
posted on
05/06/2010 10:05:15 AM PDT
by
Quix
(BLOKES who got us where we R: http://www.freerepublic.com/focus/religion/2130557/posts?page=81#81)
---
To: Campion
You should know by now that there is no way that God can possibly produce the Miracle of the Sun, there must be a more "biblical" explanation.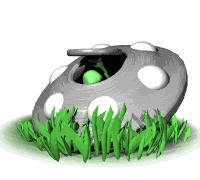 55
posted on
05/06/2010 11:09:59 AM PDT
by
wagglebee
("A political party cannot be all things to all people." -- Ronald Reagan, 3/1/75)
---
FreeRepublic.com is powered by software copyright 2000-2008 John Robinson