---
Prayer Request For My Daughter As She Commences Her Mission To Kenya
4Feb2012


Posted on 02/04/2012 6:40:11 PM PST by ConorMacNessa

Dear Friends,

I request your prayers at this time for my daughter Mary as she embarks on a six-month mission to Kenya. This mission is under the auspices of her Alma Mater, St. Joseph's University, and involves working with orphans and other children affected by the AIDS epidemic in Africa.

She is departing from Dulles Airport in Northern Virginia on Friday, February 10. Her mother and I are very proud of the work she has undertaken in Africa. She has already completed service trips to Tanzania and Kenya, each of two weeks duration. At the same time, I don't mind telling you that both her mother and I are fearful of the danger she may face over there. I sent her numerous articles regarding Islamic persecution of Christians in Kenya and requested that she reconsider her plans. However, she is adamant in her intent to undertake this mission.

She has received the blessing of our parish on her mission – the parish gave her a stipend to defray the expenses of her trip.

We are committed Christians who recognize the duty of the faithful to Witness the immutable Truth of God. We are resigned to her undertaking this mission as one to which she has been called. We request your prayers for the success of her mission. We request your prayers for the innocent children of Kenya whom she goes to serve. We request your prayers for her safe return at the conclusion of her mission.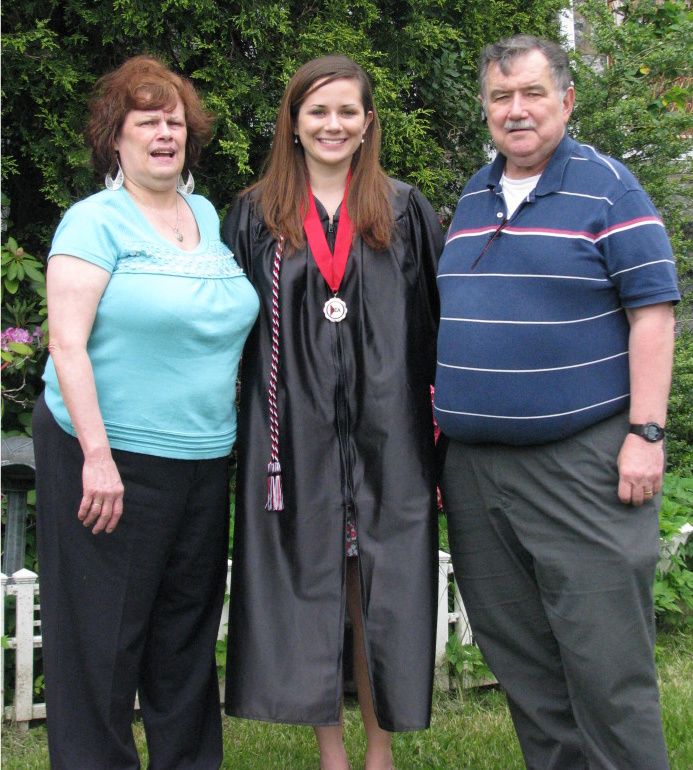 Mary Frances, Mary and Tom Mitchell, 14May2011




Mary in Kenya, 2011

THE MEMORARE

Remember, O most gracious Virgin Mary, that never was it known that anyone who fled to thy protection, implored thy help, or sought thine intercession was left unaided.

Inspired by this confidence, I fly unto thee, O Virgin of virgins, my mother; to thee do I come, before thee I stand, sinful and sorrowful. O Mother of the Word Incarnate, despise not my petitions, but in thy mercy hear and answer me.

Amen.





Etiam non princeps sed usque ad genua, Principis Pacis!

Listen, O isles, unto me; and hearken, ye people, from far; The LORD hath called me from the womb; from the bowels of my mother hath he made mention of my name. (Isaiah 49:1 KJV)
---
TOPICS: Prayer
KEYWORDS: christianity; kenya; missiontrip; prayer
---
Navigation: use the links below to view more comments.
first 1-20, 21-40, 41-60, 61-80 ... 101-118 next last
---
---
---
---
Comment #4 Removed by Moderator
---
---
---
---
---
---
---
---
---
---
---
---
---
---
---
---
---
Navigation: use the links below to view more comments.
first 1-20, 21-40, 41-60, 61-80 ... 101-118 next last
---
---