---
For Further Study
The Early Church Fathers on The Real Presence (Free)
Books - This Is My Body by Mark P. Shea
DVD - Footprints of God: Jesus, the Word Became Flesh
with Steve Ray
CD - Proving the Real Presence by Fr. Frank Chacon
---
To: Salvation
unless you eat the flesh of the Son of man and drink His blood, you do not have life within you.

Taking the Eucharist is necessary for salvation?

Whoever eats this bread, will live forever

Taking the Eucharist is sufficient for salvation?

---
To: Salvation
Thank you for posting. This is an item that devides Catholics and non-Catholics, but should not. Catholics say the bread and the wine 'become His body and His blood' (transubstantiation). Non-Catholics say the bread and the wine 'represent His body and His blood (transliteration).
Jesus took the bread and said 'this is my body'...he too the cup of wine and said 'this is my blood'...neither transubstantiation nor transliteration. It very simply is His body, His blood.
Why do we have to make this so difficult. God's Word, the words of Jesus Himself, are clear...'this is'.
5
posted on
03/19/2012 8:01:03 PM PDT
by
GGpaX4DumpedTea
(I am a tea party descendant - steeped in the Constitutional legacy handed down by the Founders)
---
To: Salvation
Not exactly on topic, but I offer it nonetheless.
GOD BLESS AND PROTECT OUR TROOPS!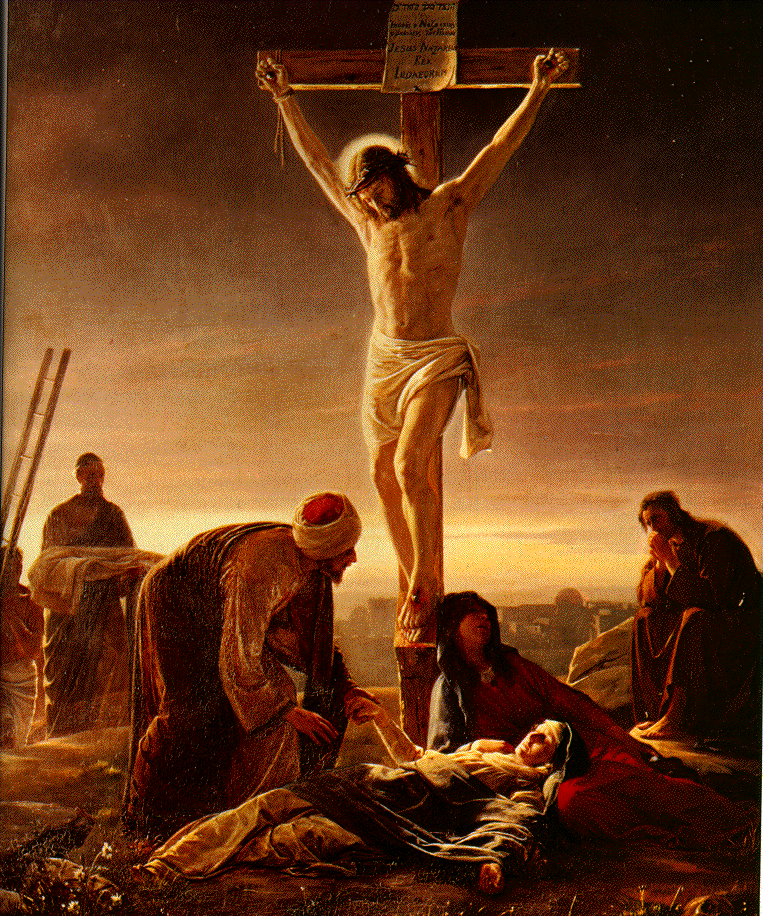 Jesus saith unto him, I am the way, the truth, and the life: no man cometh unto the Father, but by me.
If ye had known me, ye should have known my Father also: and from henceforth ye know him, and have seen him. John 14:6-7 KJV





Nos genuflectitur ad non princeps sed Princeps Pacem!

Listen, O isles, unto me; and hearken, ye people, from far; The LORD hath called me from the womb; from the bowels of my mother hath he made mention of my name. (Isaiah 49:1 KJV)
10
posted on
03/19/2012 8:29:32 PM PDT
by
ConorMacNessa
(HM/2 USN, 3/5 Marines RVN 1969 - St. Michael the Archangel defend us in Battle!)
---
To: Salvation
In quoting John 6, what of verse 63?
"The Spirit gives life; the flesh counts for nothing. The words I have spoken to you—they are full of the Spirit and life."
At the last supper, Jesus said "...do this in remembrance of me.", but what did Jesus do? He he took sustenance, food, live giving material, gave thanks for it, blessed it and gave it away.
The Eucharist is gratitude to God for the gifts of life and charity with same. We can and should partake of this Eucharist in every moment of our lives. It is not something which can be dispensed by a man who claims a special power to wield the Holy Spirit.

27
posted on
03/21/2012 6:41:28 AM PDT
by
Jack of all Trades
(Hold your face to the light, even though for the moment you do not see.)
---
FreeRepublic.com is powered by software copyright 2000-2008 John Robinson