(Listen to Following The Truth on BlogTalkRadio every Friday at 8 PM Eastern as Gary discusses the book, "The Hidden Power Of Kindness" by Father Lawrence Lovasik!)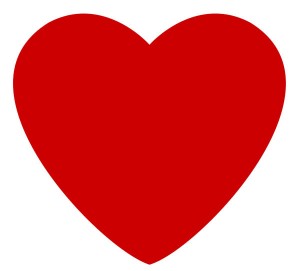 If I speak in the tongues of men and of angels, but have not love, I am a noisy gong or a clanging cymbal. And if I have prophetic powers, and understand all mysteries and all knowledge, and if I have all faith, so as to remove mountains, but have not love, I am nothing. (1 Corinthians 13:1-2)
In my life as a Christian, one of the most difficult things for me to do is to love everyone. Even though Jesus commands me to do this (John 13:34-35, 15:12, Matthew 5:43), loving everyone does not come easy for me. While it's easy for me to love people who are nice to me, I have a REALLY hard time loving those who don't love me back. Although it's difficult, I need to take the Lord's command seriously IF I expect to get to Heaven! Fortunately, I recently ran across a very simple method of putting Jesus' instruction into practice.
In his book, The Hidden Power Of Kindness, the late Fr. Lawrence Lovasik urges that we all become members of the Fraternity of Kindness.
This "organization" has no officers, no meetings and no dues. In fact, its rules are simple. There are three little don'ts and three little do's. Brilliant in their simplicity, these do's and don'ts will put us on the right track for loving everyone:
DON'TS
1. Don't speak unkindly of anyone.
2. Don't speak unkindly to anyone.
3. Don't act unkindly toward anyone.
DO'S
1. Do speak kindly of someone at least once a day.
2. Do think kindly of someone at least once a day.
3. Do act kindly toward someone at least once a day.
If we violate any of these rules, Fr. Lovasik suggests the following actions:
1. Make a brief act of contrition (ex. "My Jesus, mercy!")
2. Offer an apology, if possible.
3. Say a little prayer for the one to whom you have been unkind.
Although the Fraternity of Kindness is not an official group, living by these "do's and don'ts" will allow you to follow the Lord's command to "love one another" and keep you on the road to Heaven. Just don't forget to ask the Lord for the grace necessary to carry them out. If we try to do this on our own, it's not easy, but…
"With God nothing will be impossible!" (Luke 1:37)
If anyone says, "I love God," and hates his brother, he is a liar; for he who does not love his brother whom he has seen cannot love God whom he has not seen. (1 John 4:20)