---
Pray For the Peace of Jerusalem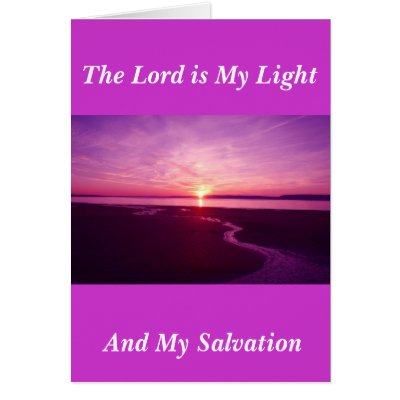 Our Father, Who Art in Heaven
How Excellent is Your Name over all the Earth!
You Are Our Salvation,
We Run To You and are Safe.
You Alone Are Worthy of Praise And Worship,
For You Alone Are The One Who Saves Us
From the evils of this world, And even from Ourselves.


We Pray for the Peace of Jerusalem,
According to your Will and Promise.
Let the people say:


"It is The LORD who has given us this land,
and not we ourselves."


For it is Not By Might,
Not By Power,
By By Your Spirit
That The enemy Shall Be Overcome.

We pray for the Repentance, Restoration, and Renewal of Our Beloved Nation.

Surely God is my salvation;
I will trust and not be afraid.
The Lord, the Lord himself, is my strength and my defense;
he has become my salvation."



We Pray For The Peace of Jerusalem.
We Pray for Our Own Leaders in America,
May They Speak Comfort to Jerusalem.
May We NOT be Numbered Among Israel's Enemies, God Forbid!
We Pray For The American People,
May They NOT be Deceived by the Media.
May Their Eyes be Opened with regard to God's People Israel.

We pray for an END to Lies,
Slander, Blood Libel, Propaganda,
and Antisemitism against Your Beloved.
We Pray For an End to Slavery,
Hostage-Taking,
and Piracy wherever it is Practiced Around the World.
We Beseech You on Behalf of Our Captive Brethren,
Christians and Jews,
In Bondage in Hostile lands.

We Plead For Israeli Control Over All the Holy Sites in Israel,
so that All Faiths may visit them.
We Pray For Bibi Netanyahu, and the Leaders of Israel
May They Receive Wisdom from You to do the Right Thing.
We Pray For The Swift and Sure Coming of Messiah,
Blessed Be He,
To Establish His Kingdom,
and Make All Things Right.



Blessings to All Who Visit This Garden of Prayer




ML/LTOS
(El Kabong)
---
To: left that other site; tajgirvan; DollyCali; dangerdoc; seoul62; etabeta; ...
Pray For the Peace of Jerusalem


"These are the times that try men's souls..."

Today's Passage assures us.
God alone is Our Salvation.
We can not rely on government, political leaders, religious personalities, celebrities, or any other human agency. This is not fatalism or disillusionment. It just IS what it IS.

But that being said, The exclusivity of God's Saving Power is a comfort. We KNOW where to look for Our Salvation. It is a Promise and an Assurance, as well as an Admonition.
THis does not inspire complacency or comlicity with evil, but is an encouragement to NOT capitulate, to NOT surrender to despair. We have the promise of he Who Created EVERYTHING that Exists.

For it is Not By Might,
Not By Power,
By By Your Spirit
That The enemy Shall Be Overcome.

We pray for the Repentance, Restoration, and Renewal of Our Beloved Nation.

Surely God is my salvation;
I will trust and not be afraid.
The Lord, the Lord himself, is my strength and my defense;
he has become my salvation."



Come and Pray For The Peace of Jerusalem, For Our FRiends in Need, For Persecuted Believers, and For Our Beloved America.



Blessings to All Who Visit This Garden of Prayer




ML/LTOS
(El Kabong)
2
posted on
11/12/2012 5:04:06 AM PST
by
left that other site
(Worry is the Darkroom that Develops Negatives.)
---
To: left that other site
---
To: left that other site
16
posted on
11/12/2012 12:18:47 PM PST
by
Irish Rose
(Will work for chocolate.)
---
FreeRepublic.com is powered by software copyright 2000-2008 John Robinson