---
Our Loving Father,
'O Lord, Hear my Prayer; Listen to my Plea, O God my King, for I will Never Pray to Anyone but You. Oh, how Grateful and Thankful I am to the Lord because he is So Good. I will Sing Praise to the Name of the Lord Who is Above all lords. O Jehovah, our Lord, the Majesty and Glory of Your Name Fills the Earth!' (Ps.5:1, 7:17, 8:9)

Your Majesty, with Thanksgiving we Intercede for our Dear Troops. Our Hearts are So Grateful, Lord, for these Good Gifts from Your Hand! May they Walk in Your Care and Your Glorious Grace and Love. May Jehovah-Jesus be their Strength, Protection and Shield. May Every Man Trust, Lord, in the Name of the King of kings. We Ask for the Defeat of their Enemies, Sovereign God. 'The heathen Fall into the Pits they have Dug for Others; the Trap they have Set has Snapped on them. The LORD is Famous for the Way he Punishes the Wicked in their own Snares.' (Ps.9:15,16) For our Troops, Lord, we Pray 1Chronicles 16:35, 'Save us, O God of our Salvation, and Gather us Together, and Deliver us from the heathen, that we May Give Thanks to Thy Holy Name, and Glory in Thy Praise.' We Love You, O God Who Keeps our Troops Safe.

Merciful Master, we Ask for Revival of our USA. Please Cast Down Evil, and Make Righteousness Flourish through our Land. We Pray for Obama's Salvation, Powerful Lord; how the Godly would Rejoice, and the Wicked Gnash their Teeth and Weep!

Thank You, Caring Shepherd, for Hearing the Prayers of Your Lambs. In Jesus' Name, for the Glory and Praise of the King, amen.

---
To: Alamo-Girl; 4Godsoloved..Hegave; albie; alicewonders; alnick; alpha-8-25-02; AmericanMade1776; ...
O Magnify the LORD with me, and let us Exalt His Name Together.
(Ps.34:3)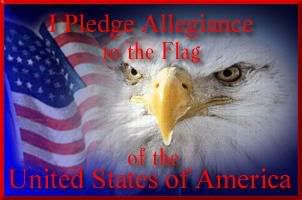 PRAY FOR OUR AMERICAN HEROES
2
posted on
11/18/2012 6:03:57 PM PST
by
Kitty Mittens
(To God Be All Excellent Praise!)
---
To: Kitty Mittens
---
To: Kitty Mittens
10
posted on
11/18/2012 8:20:36 PM PST
by
Irish Rose
(Will work for chocolate.)
---
To: Kitty Mittens
Praying in agreement with you, Kitty Mitten.
In Jesus' Holy Name.
Amen.
---
To: Kitty Mittens
Hallelujah! Yes, Sir. Amen to every word. Thank You for saving our President and his staff. Give them wisdom and Your anointing and mind.
---
FreeRepublic.com is powered by software copyright 2000-2008 John Robinson