---
Ashura is the day when Husayn ali, the grandson of Muhammed was "martyred" at Karbala in Iraq
What mozzies mean by martyrdom is funny -- this guy was a would-be usurper who tried to take over the Ummah and died fighting. So he's a "martyr" to the Shias...
they comprise roughly 20 per cent of the population and count the nation's founder as one of their own, Shia Muslims within Pakistan have become a community under siege in recent years and are facing a situation which is increasingly being described by many Pakistanis as a slow-motion genocide.

It is believed that since the early 1990s, nearly 4,000 Pakistani Shias have been murdered in sectarian attacks, and at a pace which has rapidly accelerated in recent years.

---
To: All
From the article WikiLeaks cables released in 2009 described the extent of which this support has been facilitated: "Donors in Saudi Arabia as the most significant source of funding to Sunni terrorist groups worldwide… for groups aligned with Al-Qaida and focused on undermining stability in Afghanistan and Pakistan".

The leaked report describes in detail the extent to which wealthy, conservative Gulf donors have sought to use Pakistan as a battlefront for their war against Iran - a war in which they see all Shias across the world as being legitimate targets for violence.

2
posted on
12/07/2012 12:52:27 AM PST
by
Cronos
(**Marriage is about commitment, cohabitation is about convenience.**)
---
To: Cronos
Nothing like a mothers love to celebrate Ahsura.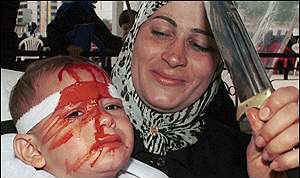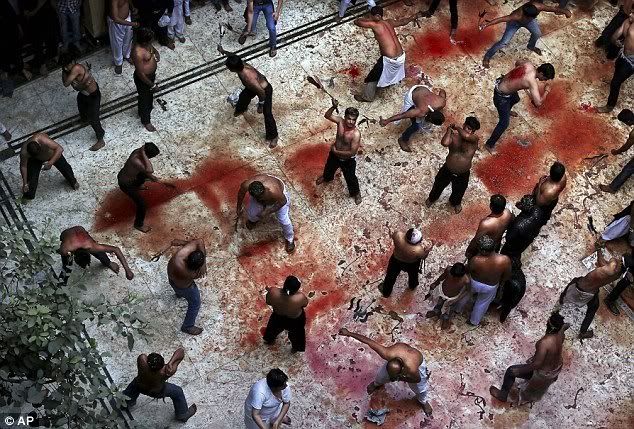 4
posted on
12/07/2012 1:33:47 AM PST
by
rawcatslyentist
("Behold, I am against you, O arrogant one," Jeremiah 50:31)
---
To: Cronos
Is there any more proof needed that islam is a mental disease?
We really need to just nuke the moslem world. We'll have to do it eventually, may as well get it over with now.
---
To: Cronos
9
posted on
12/07/2012 5:35:20 AM PST
by
Travis McGee
(www.EnemiesForeignAndDomestic.com)
---
FreeRepublic.com is powered by software copyright 2000-2008 John Robinson