---
To: Dr. Brian Kopp; NYer
Thanks for your comments on this thread. I was happy to see yours over at Rorate Caeli yesterday, Brian, and appreciated very much your reply to LovedSinner, NYer.
I'm one of those who's wary in the extreme but having caught his first appearance and blessing live, my heart's been full of joy from the get-go and I continue to be impressed by what I'm reading. Very hopeful.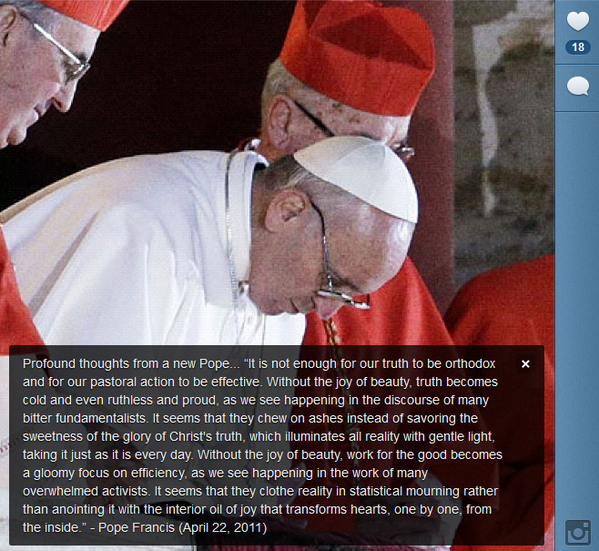 43
posted on
03/15/2013 8:55:30 PM PDT
by
Askel5
(† Truth suffers, but never dies -- Teresa of Avila †)
---
To: ELS; Romulus
Hey you two! Hope all is well with you both.
Ran into Fr. Klores Saturday evening and I was hoping your Mom would stop for coffee on Epiphany, Romulus. Please give her my best.
44
posted on
03/15/2013 9:04:20 PM PDT
by
Askel5
(† Truth suffers, but never dies -- Teresa of Avila †)
---
FreeRepublic.com is powered by software copyright 2000-2008 John Robinson