---
To: markomalley; Chode
I have a hard time believing that "gay evangelical Christian" all go together in the English language.
---
To: Morgana
"I have a hard time believing that "gay evangelical Christian" all go together in the English language."
From the Fuller website:
This doctrinal commitment is built on a submission to the authority of Scripture, which must stand as teacher and judge of all that we think and do. It both inspires and corrects our doctrine and our conduct. It must always be clear that for us as evangelicals, the Scriptures outrank all of our doctrinal statements, even statements as carefully written and as strongly believed as those in the Statement of Faith.
and from the Fuller website a bit further down:
At times, some Christians have become unduly attached to the precise wordings of doctrine-whether of events in the last days, the meaning of baptism, or the use of a catch phrase like "the inerrancy of Scripture."
Obviously Fuller has decided that interpreting Scripture in a way that condemns queers is just a case of people being, ". . . unduly attached to the precise wordings of doctrine . . .". This is no different than when all non-Catholics did a complete reversal of what they taught regarding contraception. Fuller is just another example of reinterpreting Scripture in a way that makes it easier to go along to get along with popular desires.
If Fuller is doing a U-turn, a lot of others will do the same before much longer. As is the case whenever it's time to accommodate popular demand, there will be a tad of reinterpretation here, a coating of Superslick Christian Liberty Grease there, and before you know it the overwhelming majority of "Evangelicals" will ignore queers the same way they now ignore millions of infants murdered with abortifacient contraceptives. They'll even be making impassioned arguments for why the Catholic Church is wrong to still not agree with them and embrace queers right along with contraception.
The majority of Self Alone folks who claim to rely on nothing but Scripture (well, the subset of Scripture they accept), start with what they want Scripture to say and then interpret Scripture in a way that agrees with the conclusion they want. It's sad, but it's true and until that changes non-Catholic churches will keep on moving ever closer to MTV than to Christ.
By the mid-Seventies most non-Catholics had given Satan an inch and he became their ruler. Tens of millions of Catholics saw them prospering in spite of their going along to get along and left the Catholic Church to join the Protestant majority whether they physically left the Church or not.
Now the children (the ones who survived) of all those folks believe following Eve is the same as following Christ. That really shouldn't surprise anyone since their parents did the same thing. The only difference is that their parents still had a few "hangups" the children didn't inherit.

22
posted on
07/13/2013 4:16:26 PM PDT
by
Rashputin
(Jesus Christ doesn't evacuate His troops, He leads them to victory.)
---
To: Morgana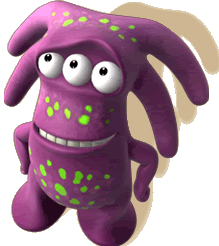 california, i shoulda known...
24
posted on
07/13/2013 5:07:37 PM PDT
by
Chode
(Stand UP and Be Counted, or line up and be numbered - *DTOM* -ww- NO Pity for the LAZY)
---
FreeRepublic.com is powered by software copyright 2000-2008 John Robinson