---
Getting Married at the Bottom of the World: Trinity Church in Antarctica
Slate ^ | 9/18/13 | Atlas Obscura


Posted on 09/24/2013 6:52:18 PM PDT by marshmallow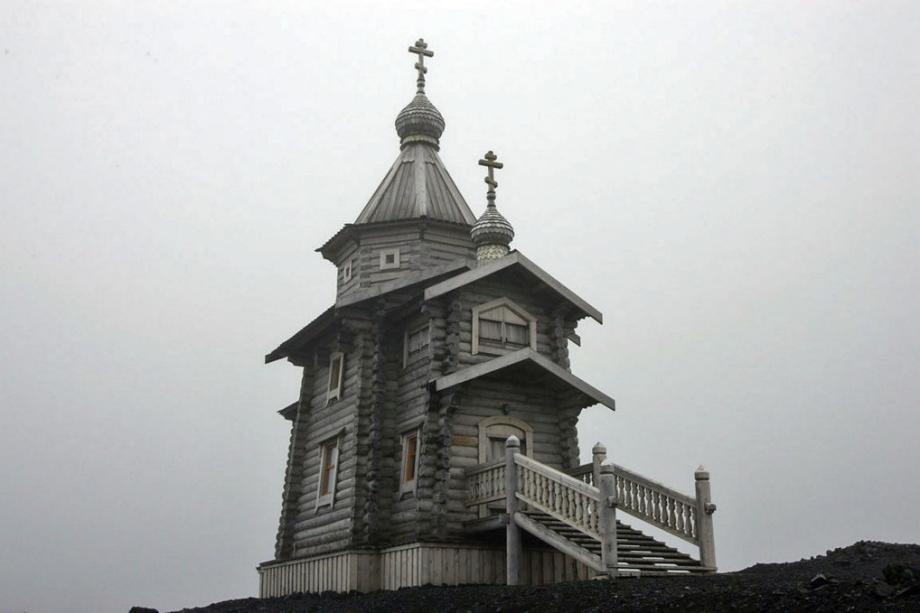 From the scorching deserts of Sinai to the frozen tundras of Siberia, Orthodox Christianity has a history of building its churches and monasteries in inhospitable places. But only a few can rival Trinity Church on King George Island. The southernmost Orthodox church in the world, Trinity was built near Bellingshausen Station, Russia's permanent outpost in Antarctica.
In the mid-1990s Patriarch Alexius II of Moscow gave his blessing for this audacious project. The church was constructed in Russia and transported by a supply ship to its present location. One or two monks from Troitse-Sergiyeva Lavra -- considered the most important Russian monastery as it is the spiritual center of the Russian Orthodox Church -- volunteer to man the church year-round.

(Excerpt) Read more at slate.com ...
---
TOPICS: Ministry/Outreach; Orthodox Christian; Worship
KEYWORDS:
---
---
---
---
---
---
---
---
---
---
---