---
Pray For the Peace of Jerusalem(2/18/14)[Prayer]
The Holy Scriptures | 2/18/14 | left that other site


Posted on 02/18/2014 4:36:47 AM PST by left that other site
Pray For the Peace of Jerusalem
The Scriptures of Handel's "Messiah"


1 Corinthians 15:54-57


(Click To Hear The Music!)

1 Corinthians 15:54-57

King James Version (KJV)

then shall be brought to pass the saying that is written, Death is swallowed up in victory.
55 O death, where is thy sting? O grave, where is thy victory?
56 The sting of death is sin; and the strength of sin is the law.
57 But thanks be to God, which giveth us the victory through our Lord Jesus Christ.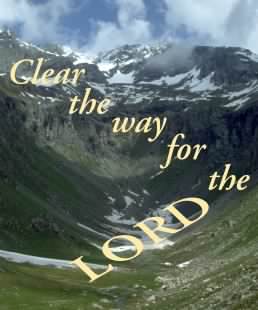 ---
TOPICS: Prayer
KEYWORDS: israel; prayer; prayforjerusalem
---
---
---
---
---
---
---
---
---
---
---
---
---
---
---
---
---
---