---
Pray For the Peace of Jerusalem(2/19/14)[Prayer]
The Holy Scriptures | 2/19/14 | left that other site


Posted on 02/19/2014 4:36:18 AM PST by left that other site
Pray For the Peace of Jerusalem
The Scriptures of Handel's "Messiah"


Romans 8:31-34


(Click To Hear The Music!)

1 Romans 8:31-34

King James Version (KJV)

31 What shall we then say to these things? If God be for us, who can be against us?

32 He that spared not his own Son, but delivered him up for us all, how shall he not with him also freely give us all things?

33 Who shall lay any thing to the charge of God's elect? It is God that justifieth.

34 Who is he that condemneth? It is Christ that died, yea rather, that is risen again, who is even at the right hand of God, who also maketh intercession for us.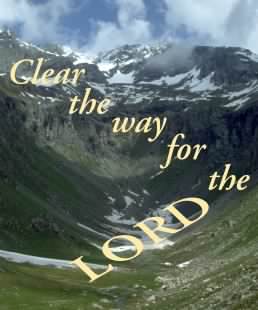 ---
TOPICS: Prayer
KEYWORDS: israel; prayer; prayforjerusalem
---
---
---
---
---
---
---
---
---
---
---
---
---
---
---
---
---
---