---
Catholic Group Vows to Protect St. Louis IX Statue Deemed Anti-Semitic and Islamophobic
Religion Unplugged ^ | 5/23/20 | Timothy Nerozzi


Posted on 06/24/2020 5:38:57 PM PDT by marshmallow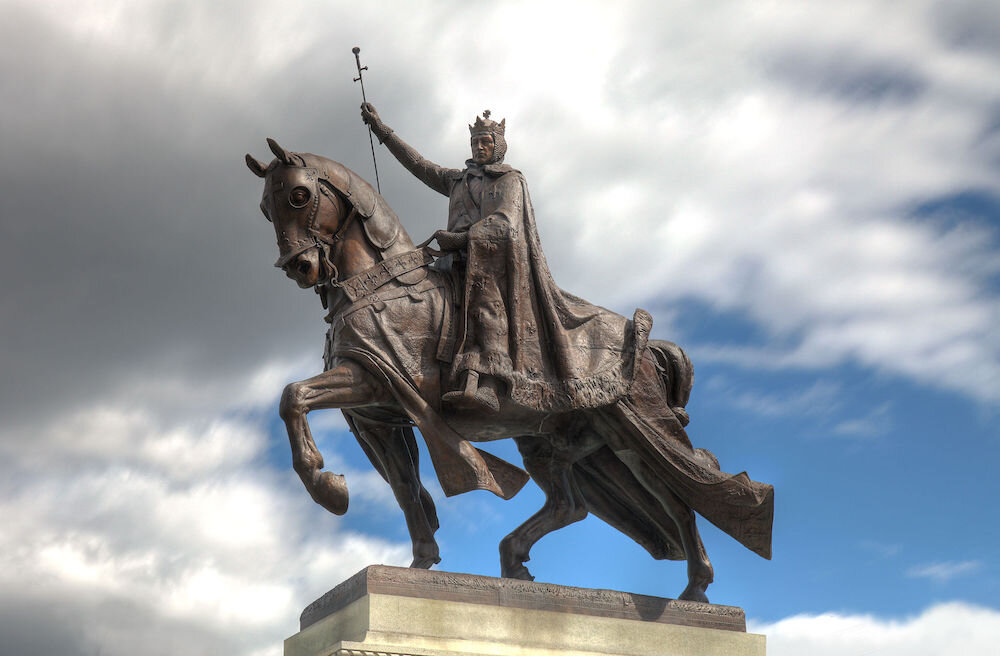 The statue of King St. Louis IX stands outside the St. Louis Art Museum in Missouri. Creative Commons photo.
Catholic laity in St. Louis have formed a group dedicated to visiting, protecting and praying for the safety of the city's monument to King Saint Louis IX, a statue that some residents have recently called to tear down, calling the former French king an anti-Semite and Islamophobe.
The group, St. Louis Forever, formed June 21 with an informal email sent out to local Catholics asking them to attend a rosary prayer group at the base of King Saint Louis IX's statue.
"This statue does not only stand for a man, but stands for our devotion to God," the email stated. "As a saintly king, St. Louis does not merely represent the French heritage of this place, but even more he represents the Kingship of Christ on Earth that we pray for with every Our Father. This statue is and ought to remain as a testament to our faith. As St. Louis leads us on, we ought to follow in bringing Christ to our city through our faith, our prayer and our actions."
Amid nationwide protests against racism, several groups have toppled statues, starting with Confederate generals and soldiers and then spreading more broadly to other historical figures, like George Washington and Ulysses S. Grant, who led the Union army in the Civil War and became president.
Umar Lee, representing Muslims for a Greater St. Louis together with Moji Sidiqi and Israeli-American restaurateur Ben Poremba, started a petition earlier this week with the aim of removing the statue of King Louis IX and renaming the city.

(Excerpt) Read more at religionunplugged.com ...
---
TOPICS: Catholic; Current Events; History; Religion & Culture
KEYWORDS: arthill; benporemba; cair; kinglouisix; mgsl; mojisidiqi; stlouisartmuseum; stlouisforever; umarlee
---
---
---
---
---
---
---
---
---
---
---
---
---