---
To: 2ndDivisionVet
Even simpler, everyone get behind the most historically conservative AND electable man and lets win this damn thing...

3
posted on
10/12/2007 2:39:42 PM PDT
by
ejonesie22
(265 pound Lemming with attitude for Thompson!)
---
To: ejonesie22
Giuliani? Why, you would not vote for good `ol Rudy?
Do you mean the "strong talking / good delivery / charismatic" Rudy?
Perhaps this Rudith?
Maybe this one?
How about `ol Stonwall Rudi?
New York City 2001 Gay Pride Parade It was less than three months before the unknowing and horrific September 11th, 2001, attacks (that's two) on New York City, that N.Y.C. Mayor Rudy Giuliani hosted his "8th Annual Gay Pride Celebration" at Gracie Mansion in Manhattan, New York. It was held on Thursday, June 21, 2001, and for the first time, at the perennial urging of S.V.A. President Williamson Henderson, and a few others, it was held not as an early morning breakfast but as an evening cocktail party.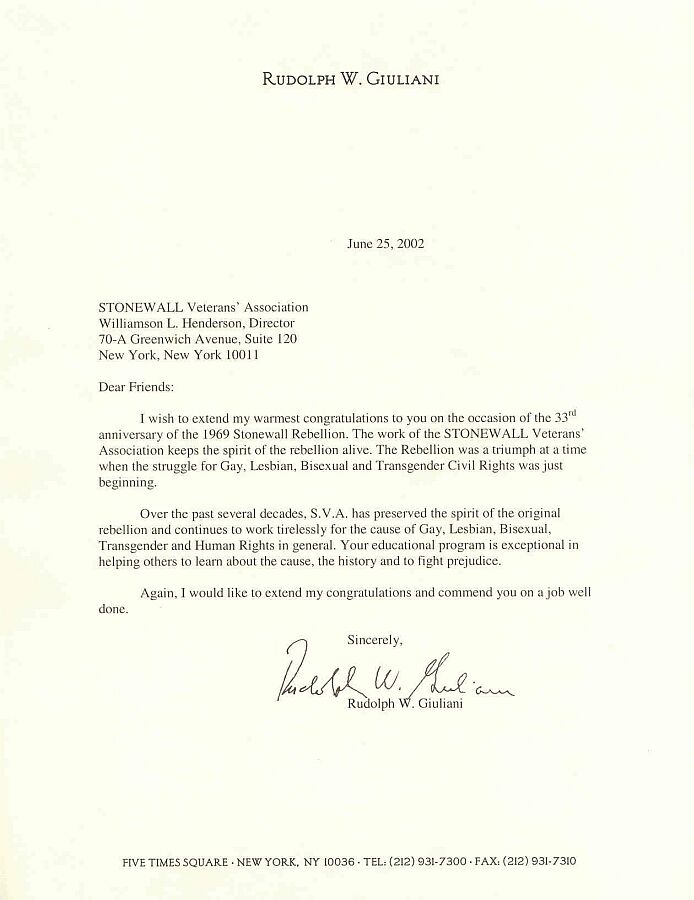 Perhaps you are speaking of the Rudy that has possibly peaked and starting to slip?
Friday, October 12, 2007
The Rasmussen Reports daily Presidential Tracking Poll for Friday shows Rudy Giuliani with a double-digit lead for the third straight day in the race for the Republican Presidential Nomination. Giuliani is supported by 28% of Likely Primary Voters, ten points ahead of Fred Thompson who earns support from 18%. Mitt Romney slipped another point to 14%, John McCain is steady at 10% and while Mike Huckabee remains at 6% (see recent daily numbers).
That Rudy? Why, you are just mean-spirited.

---
FreeRepublic.com is powered by software copyright 2000-2008 John Robinson