---
To: SJackson; Badray; GeneralHavoc
Precisely why I left the Methodist Church..........

I think the Southern Baptists are the only congregation that refuses to joing the NCC.

Ping to Badray, GeneralHavoc
8
posted on
02/22/2005 6:51:28 AM PST
by
Conservative Goddess
(Veritas vos Liberabit, in Vino, Veritas....QED, Vino vos Liberabit)
---
To: Conservative Goddess
Thanks for the ping, CG.

Hmmm. Maybe this is the reason why I haven't been to church in such a long time -- they're all aiding and abetting the commies. Phyllis Schlafly warned about the NCC back in the 60s.

Has she ever been wrong?
9
posted on
02/22/2005 3:01:18 PM PST
by
Badray
(Quinn's First Law -- Liberalism ALWAYS generates the exact opposite of its stated intent.)
---
To: Conservative Goddess; SJackson; yonif; Happy2BMe; Simcha7; American in Israel; ...
Thanks for the note on this on that other thread. Guess I missed this one!

If you'd like to be on or off this
Christian Supporters of Israel
ping list,
please
FR mail
me. ~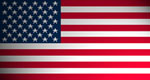 MikeFromFR ~
There failed not ought of any good thing which the LORD had
spoken unto the house of Israel; all came to pass. (Joshua 21:45)
Letter To The President In Support Of Israel ~
'Final Solution,' Phase 2 ~
Warnings ~
10
posted on
02/23/2005 10:42:05 AM PST
by
Salem
(FREE REPUBLIC - Fighting to win within the Arena of the War of Ideas! So get in the fight!)
---
FreeRepublic.com is powered by software copyright 2000-2008 John Robinson