---
To: All; jan in Colorado
18
posted on
09/03/2012 12:34:47 PM PDT
by
ALOHA RONNIE
("ALOHA RONNIE" Guyer/Veteran-"WE WERE SOLDIERS" Battle of IA DRANG-1965 http://www.lzxray.com)
---
To: ALOHA RONNIE; T-Bird45; george76
Thank you SO much for the ping, ALOHA RONNIE! Really enjoyed the great pictures at the link.
""I don't need a body. I don't need a memorial at Ground Zero," she said. "What I'd like is for people to never forget. Never forget what happened on 9-11."
"Rescorla died on Sept. 11 after helping evacuate 2,700 employees from the World Trade Center. The 62-year-old was last seen going up stairs of the south tower, looking for stragglers in the aftermath of the terrorist attack."
God Bless Rick Rescorla, and his wife, who continues to honor him by keeping his memory alive. He lived a hero and he died a hero.
I look forward to taking a trip to Fort Benning to pay my respects to this great American.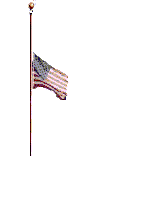 19
posted on
09/03/2012 6:22:38 PM PDT
by
jan in Colorado
(In times of universal deceit, telling the truth will be a revolutionary act. --George Orwell.)
---
FreeRepublic.com is powered by software copyright 2000-2008 John Robinson