---
To: Snapping Turtle
---
To: Rabid Dog
They are not ready to let the media and American people see their true intent.
I expect future demonstrations by illegal mexican aliens will be very sweet and peaceful. No mexican flags present. Lots of American flags and patriotism. They'll come off as downtrodden and worthy of immediate citizenship.
In reality they're here for the free benefits and work. Never mind the drug smuggling, forged documentation, identity theft, fraud and tax evasion that they routinely commit.
Illegal mexican aliens despise us and they think they have a right to a large portion of our country states.
Our senate, being insulated as it is with it's head up its ass, is out of touch with the American people and the security of this country. The same holds true for the president.
If it is in any way possible, I propose we have recall elections to remove some of them in mid-term, especially the ones that intend on selling us out with their guest worker amnesty plan.

---
To: Rabid Dog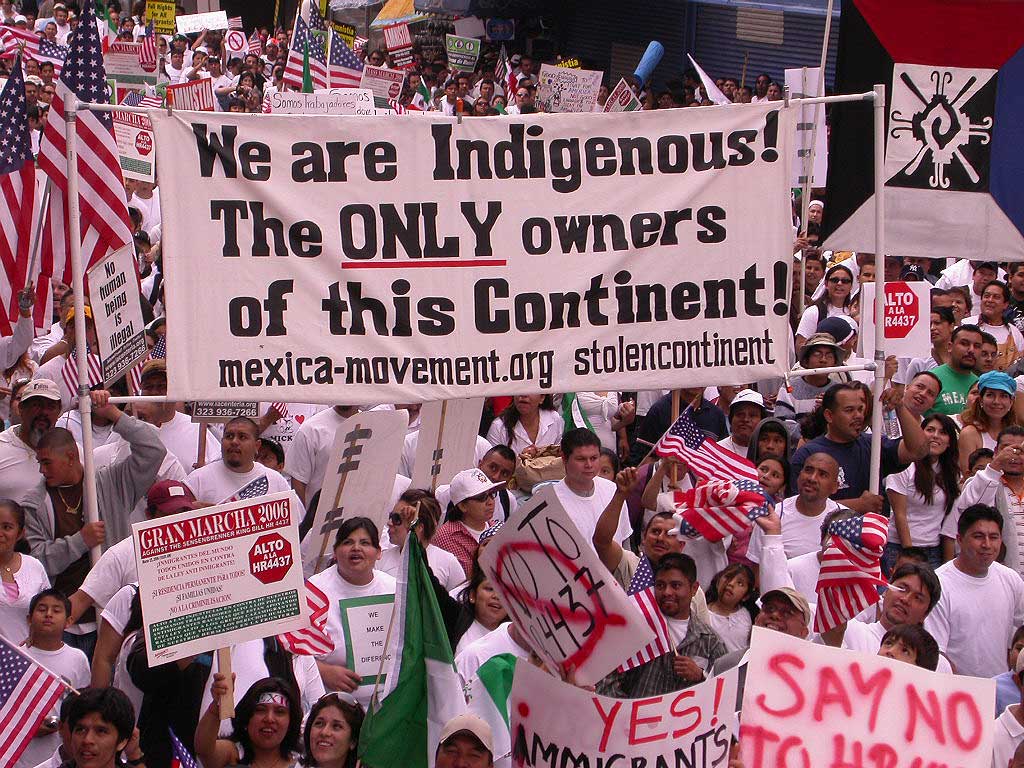 ---
FreeRepublic.com is powered by software copyright 2000-2008 John Robinson