---
A Day in the Life of President Bush (with the troops at Walter Reed): 3-30-07
WhiteHouse.gov & other sources ^ | 3-30-07


Posted on 03/30/2007 5:05:32 PM PDT by silent_jonny

President Bush visited soldiers and Marines at the physical therapy wing of Walter Reed Army Center in Washington today. Afterwards, the president spoke at Walter Reed's Red Cross Hall, praising the doctors and nurses for their extraordinary care of the troops and promising that the problems found in the center--and the bureaucracy--will soon be fixed. (Transcript)

Secretary of State Condoleezza Rice met with Guinea-Bissau Foreign Minister Antonio Isaac Monteiro and Brazil's Foreign Minister Celso Amorim at the State Department in Washington.

Enjoy your visit to Sanity Island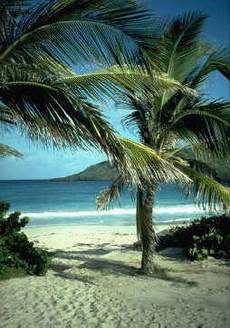 ---
TOPICS: Free Republic; Front Page News
KEYWORDS: godblessthetroops; presidentbush; sanityisland; walterreed
---
Navigation: use the links below to view more comments.
first previous 1-20 ... 61-80, 81-100, 101-120, 121-124 last
---
To: SuziQ; notes2005
Exactly right, Suzi. I have the feeling if you told them not to touch each other, they wouldn't be able to stop........it's just that much a part of who they are together.
As horrible as it's going to be for me to have him leave the Oval Office, I find myself at a personal level wanting them to have the pressure off and just live in their love for each other.

---
To: notes2005
sorry… classified information ;)
Gotcha. Hope you can put your talents and information to make more videos, it was great. :-)

122
posted on
03/31/2007 8:37:43 PM PDT
by
ReaganRevolution
("Fight the enemy, support the troops, back the President. There can be no end save victory.")
---
To: silent_jonny
There is a committee in Congress that included Diane Feinstein, from the great state of California, That committee has to do with the housing and taking care of the Veterans.
According to what I heard on the radio,. Feinstein and her husband made billions by giving contracts to their 'friends'. Fienstein was on the committee to oversee good work.
what happened?????????S
San Francisco has done it again! Firet 'Stretch' Palosi now Di-Fi.
---
To: joydoc
I am so moved by the straightforward, realistic way that American soldiers accept their amputations, etc. No maudlin reactions. No self-pity. While others get tweeked and tucked by the pimps of the medical world—cosmetic surgeons—American soldiers learn how to deal with prosthetics. The Democrats and liberals respond by trying to withdraw the soldiers' funds for winning the war on terror. Yet, the American soldiers continue to accept their fate and deal with it. I believe there is a God, and one day every dog will get his/her due. In the meantime, it's hard to deal with the reality that evil is obviously in control now: I pray not for too much longer.
---
Navigation: use the links below to view more comments.
first previous 1-20 ... 61-80, 81-100, 101-120, 121-124 last
---
---
FreeRepublic.com is powered by software copyright 2000-2008 John Robinson