---
To: Anti-Bubba182
the candidate erupted after concluding that his top-level advisers had mismanaged the operation. An angry McCain reportedly confronted Weaver and Nelson ...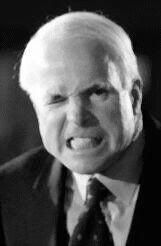 123
posted on
07/11/2007 11:54:13 AM PDT
by
GretchenM
(What does it profit a man to gain the whole world and lose his soul? Please meet my friend, Jesus)
---
To: GretchenM
"Top McCain Aides Quit Struggling Campaign"
Bon Voyage, Senator Graham.
124
posted on
07/11/2007 6:30:00 PM PDT
by
DaBadGuy
("Do you know who invented dynamite? No? You know why? Because he blew his frigging FACE off!!!!!")
---
FreeRepublic.com is powered by software copyright 2000-2008 John Robinson