US ATTORNEY IN OHIO TO FILE RICO ACTION AGAINST ACORN TOMORROW MORNING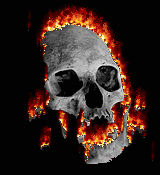 Cowbell theme added; click pic
No link. Exclusive.
Someone reliable tells me this.
Oh, wait. I guess I have to say it:
IMPACTING HARD...

A Special Day: Due to unusual circumstances, the AoS Cowbell theme has been linked to a story not about economic news.
Experts believe this is only the first time the precious Cowbell Theme has been so utilized. "It's unprecedented, as far as I know," said Michael Bellesiles, who cited an non-existent microfiche as evidence. "I haven't see cowbell used in such an aggressive, imperialist fashion since the Mixed Media Cowbell Extravaganza of 2006. By the way, American settlers didn't own guns. They hunted with primitive Nerf (TM) technology learned from the Algonquin indians."