---
To: em2vn
The info was in the article:
It can also fire the standard 5.56mm bullets now used in the M-4 – the mainstay of special operators – or the larger, 7.62mm bullet, which is more effective at longer distances.
Lets hope that it doesn't require the maintenance that the M-4/M-16 required to stay functional. Not very practical in field conditions.

6
posted on
09/04/2010 8:18:52 AM PDT
by
Calvinist_Dark_Lord
((I have come here to kick @$$ and chew bubblegum...and I'm all outta bubblegum! ~Roddy Piper))
---
To: Calvinist_Dark_Lord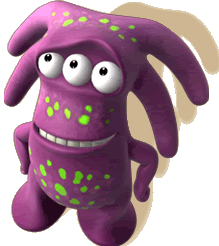 no, because it doesn't sh!t where it eats...
35
posted on
09/04/2010 8:56:49 AM PDT
by
Chode
(American Hedonist *DTOM* -ww- NO Pity for the LAZY)
---
To: Calvinist_Dark_Lord
I am pretty sure it has a gas piston system not a blowback like the M-4. If you own an Ar look into retroing a gas piston to it. Awesome modification.

96
posted on
09/05/2010 7:03:12 AM PDT
by
mad_as_he$$
(Playing by the rules only works if both sides do it!)
---
FreeRepublic.com is powered by software copyright 2000-2008 John Robinson