---
Obama says his views on same-sex marriage are 'evolving'
Washington Post ^ | 11/23/10 | Perry Bacon Jr.


Posted on 12/23/2010 12:42:20 PM PST by Enchante
---
Navigation: use the links below to view more comments.
first previous 1-20, 21-40, 41-60, 61-64 last
---
To: PhilDragoo
WE HAVE LIFT OFF........SNICKER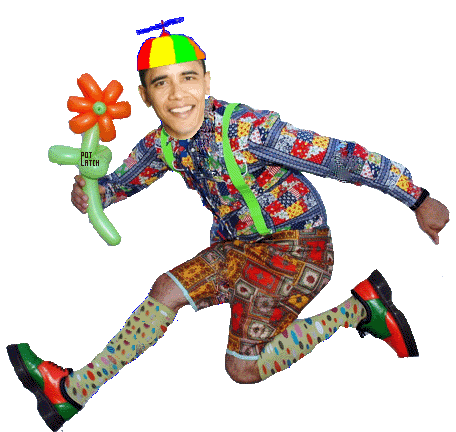 61
posted on
12/23/2010 6:32:59 PM PST
by
potlatch
( Life must be lived forward but can only be seen looking backward. - Soren Kierkegaard)
---
To: trisham
It certainly is. I put it together years ago from bits of this and that, if I had had any brains I would have made sure they all had dates, links if possible etc.
It's totally clear their goal is to destroy the family, morality, and society itself.
62
posted on
12/23/2010 11:28:09 PM PST
by
little jeremiah
(Courage is not simply one of virtues, but the form of every virtue at the testing point.CSLewis)
---
To: Christian Engineer Mass
Yep. Ultimately they want to destroy America and hand all control to the highest bidder, under some kind of UN charade.
It's more along the lines of America is in decline, and they want to party it out, and take up all the possible wealth they can as it happens. Think about history: if one remembers correctly, the Emperors in the Roman Empire tried to party it out when it was all pretty much falling apart, and border city after border city was abandoned or taken. Rome even pretty much got handed over to various tribal groups multiple times as well (Visigoths, Vandals, etc.)
---
To: Enchante
Zer0's strategy to repeal the Defense of Marriage Act is evolving. Once marriage is no longer recognized as unique to heterosexual couples, same sex marriage will be given equal status. This will then allow federal workers the same benefits for their same sex partners as heterosexual workers now enjoy for their partners. And gay members of the military will have full military benefits for their gay partners. This will guarantee that when ones partner comes down with AIDS, they will be covered by the government for the medical costs.
64
posted on
12/25/2010 2:05:30 AM PST
by
jonrick46
(We're being water boarded with the sewage of Fabian Socialism.)
---
Navigation: use the links below to view more comments.
first previous 1-20, 21-40, 41-60, 61-64 last
---
---
FreeRepublic.com is powered by software copyright 2000-2008 John Robinson