---
To: campaignPete R-CT
Sorry Pete, the NY Republican Party leaderhsip really wanted to pass this, it just took this long for them to figure out how. My Senator Steve Sellout Saland is probably retiring, this is his scorched earth lovely parting gift to the NYSGOP heirarchy.
The blame here is to be spread far wider than the core-4. What is an appropriate conservative response when the GOP wants to sell us out in favor of the GLBT vote?
40
posted on
07/08/2011 9:34:08 AM PDT
by
lowtaxsmallgov
(This Administration has absolutely no idea how to grow an economy)
---
To: lowtaxsmallgov
Doug Hoffman vs. Dede is the "appropriate response" model.
I'd tell da GOP that I'm "too busy working on reversing the GAY-thing" to support their candidates. Only support Conservative Party endorsed candidates that are involved in GOP primary, etc. Let the GOP big wheels do the election work in NOV.
I called Saland's office before the vote. They were rude.
I'm the guy who rang 800 door bells in Millbrook for Tedisco '09. And rang another 1200 in Pine Plains, Pleasant Valley, and NE Poughkeepsie. So if they decide to treat their base like that ... Skelos, Mondello, Ed Cox: it is time for 100 Doug Hoffmans. Starting with those 4 senate seats. But I am off to New Hampshire.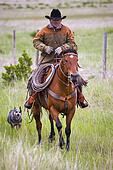 41
posted on
07/08/2011 10:32:47 AM PDT
by
campaignPete R-CT
(Palin '12 begins in '11. In western New Hampshire pour moi.)
---
FreeRepublic.com is powered by software copyright 2000-2008 John Robinson