---
To: CSI007
How often are uhauls stole in the DC and New York area? Everyday? I doubt it. Anyone have any numbers on this? Besides how often in the theft of a van do you have "The theft of the U-Haul was planned with cut lines to phones and surveillance cameras." Sounds like whoever it was knew what they were doing. And the fact that 2 of the vans have clearance for ground zero since like an awfully big coincidence. Then again all of this could be nothing... Im praying it is.

---
To: markedmannerf
The two vans stolen from two different DC area U-Hauls on the same day is a big red flag for me.
In addition to the ceremonies, there are 13 NFL games and 10 MLB games tomorrow. It's going to be a long, tense day.
---
To: markedmannerf
Ah, but there's the rub - why steal two vans w/Ground Zero clearance for some hare-brained scheme like attacking a WTC ceremony tomorrow, when everyone in the city is looking for them? These animals are big on symbolism - they targeted the WTC, the Pentagon, and apparently the Capitol or WH, because they represent three distinct-yet-intertwined pillars of American power. If - and I'm going out on a limb here -
if
they were stolen by terrorists intent on using them in an attack, it'll be elsewhere in the city. The symbolism lies in them using against us what they consider to be tools of the American spirit of resilience - the very work vans helping to rebuild what they destroyed ten years ago. The message: we will break the spirit of the infidels by attacking with a symbol of the spirit itself. A form of psychological warfare to add insult to physical injury. It's sort of the way liberals use the intent of the Constitution as a means to destroy it from the inside-out.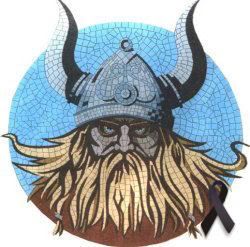 "But know this, that in the last days perilous times will come: for men will be lovers of themselves, lovers of money, boasters, proud, blasphemers, disobedient to parents, unthankful, unholy, unloving, unforgiving, slanderers, without self-control, brutal, despisers of good, traitors, headstrong, haughty, lovers of pleasure rather than lovers of God, having a form of godliness but denying its power. And from such people turn away, for his name is Obama."
12
posted on
09/10/2011 8:57:51 PM PDT
by
Viking2002
(RELEASE THE KRAKEN!!!!!!)
---
FreeRepublic.com is powered by software copyright 2000-2008 John Robinson