---
OccupyWallStreet - Not
Myself | Oct 5, 2011 | Oceander


Posted on 10/05/2011 8:42:05 PM PDT by Oceander

A little tourists' cornucopia from the big, bad OccupyWallStreet thingey. I took the images below on my way to work this morning - discarded most of 'em cause they were just too pathetic - and thought I'd share them. My absolute fave is that earnest-looking upper middle class white kid in the bottom 4 pix (my "vignettes") - especially the last one, where he's so neatly folding his Buzz Lightyear towel - probably still smells like the Downy fabric softener mommie used when she washed it for him.

Please feel free to borrow as you wish, and to editorialize as you wish - but only so long as you isolate, polarize, and ridicule.

Lastly, just a warning - these pics are the small(er) versions of my originals. If you click on one, it will open up a larger version in a new window. Be forewarned, however: the larger files are about 1.1MB to 1.4MB in size.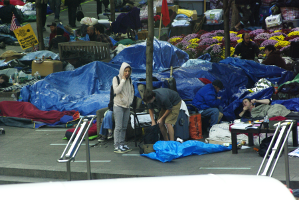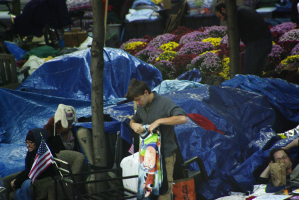 ---
TOPICS: Front Page News; Miscellaneous; News/Current Events; US: California; US: District of Columbia; US: New York
KEYWORDS: anarchists; anticapitalists; communists; contaminatewallst; daysofrage; fleabaggers; fleaparty; leftists; marxists; obama; occupy; occupywallst; occupywallstreet; ows; revolution; socialists; soros; stinkupwallstreet; vanity; wallstreet; wallstreetphotos
---
Navigation: use the links below to view more comments.
first previous 1-20 ... 41-60, 61-80, 81-100 ... 141-159 next last
---
---
---
---
---
---
---
---
---
---
---
---
---
---
---
---
---
---
---
---
---
Navigation: use the links below to view more comments.
first previous 1-20 ... 41-60, 61-80, 81-100 ... 141-159 next last
---
---