---
To: true believer forever; ding_dong_daddy_from_dumas; stephenjohnbanker; Impy; Gilbo_3; ...
RE :"
And you never did address the documented national security concerns re moon habitation and bases for military purposes. Newt has the vision to look down the road, it appears you don't.
"
Just like I didn't for the Obama Pie in the Sky nonsense he pushed in 2008, or the for the 'Green energy will save us' nonsense Newt pushed a few years ago with his friend Pelosi. Wasn't Green energy claimed to be a national security issue too back then? That didn't make it work either.
Video : Newt Gingrich and House Speaker Nancy Pelosi - We Can Solve It (Newt says: "Speaker Nancy Pelosi and I agree that we need to demand action from our leaders to combat climate change" ie mandate ethanol)
Gingrich Earned Twice As Much As Previously Disclosed From Ethanol Lobbying Group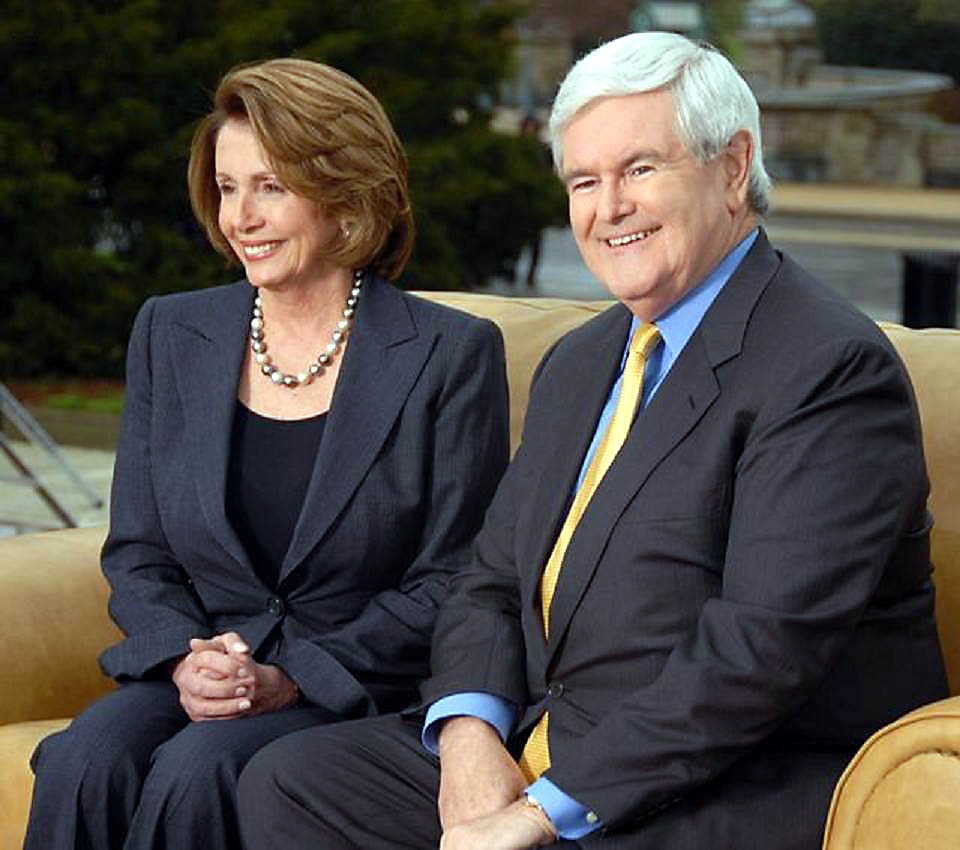 718
posted on
03/24/2012 1:44:53 PM PDT
by
sickoflibs
(Obama : "I will just make insurance companies give you health care for 'free, What Mandates??' ")
---
To: sickoflibs; true believer forever; ding_dong_daddy_from_dumas; stephenjohnbanker; Impy; Gilbo_3
" Damn the couch, full BS ahead!! "
Admiral Fatgut
720
posted on
03/24/2012 2:22:35 PM PDT
by
stephenjohnbanker
(God, family, country, mom, apple pie, the girl next door and a Ford F250 to pull my boat.)
---
FreeRepublic.com is powered by software copyright 2000-2008 John Robinson