---
To: heartwood
You hit the nail squarely on the head...Sandra Fluke was quite willing to be a useful idiot for Congressional Democrats because of her own, potential payoff.
Consider this: Ms. Fluke is graduating from law school at Georgetown this spring, a time when roughly 50% of new grads can't find work as attorneys. With her "testimony" (and resulting controversy), she just became the best-know, "pending" law school grad in America.
Just think about the doors that will open with liberal firms, and the types of "reproductive rights organizations" that she champions. Despite her obvious intellectual deficiencies, it's a virutal guarantee that Sandra Fluke will have a job as she prepares for the bar exam, unlike so many of her classmates.
And those expensive student loans will soon be a thing of the past, too. There is almost certainly a book and movie deal in the works, with a six-figure payday for Ms. Fluke. And she'll have a profitable sideline as a speaker and pundit as well.
Not too shabby for someone who doesn't know women can buy birth control for $9 a month at Target. Of course, Ms. Fluke had no interest in that bit of knowledge; she had bigger fish to fry, namely her own career.
---
To: ExNewsExSpook
For Ms. Fluke: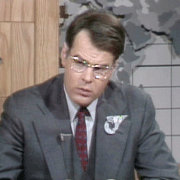 ---
FreeRepublic.com is powered by software copyright 2000-2008 John Robinson