~ The FReeper Canteen Presents ~
~ Remembering Our Troops!! ~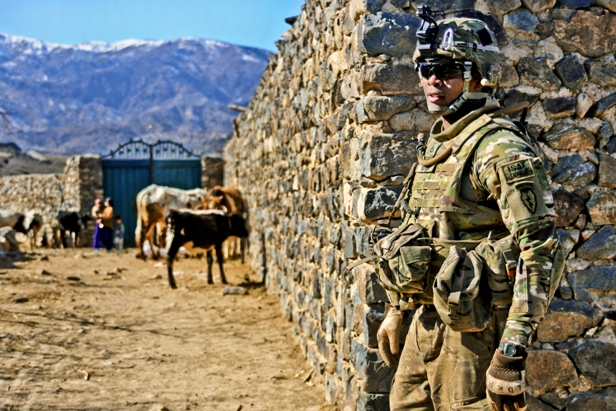 NEAR NARIZAH
U.S. Army Spc. Bruce Cotton checks security near the village of Narizah in Afghanistan's Tani district, Feb. 10, 2012. Cotton is assigned to the 501st Infantry Division's Company B, 1st Battalion Airborne. U.S. Army photo by Staff Sgt. Jason Epperson







Canteen Mission Statement

Showing support and boosting the morale of
our military and our allies' military
and family members of the above.
Honoring those who have served before.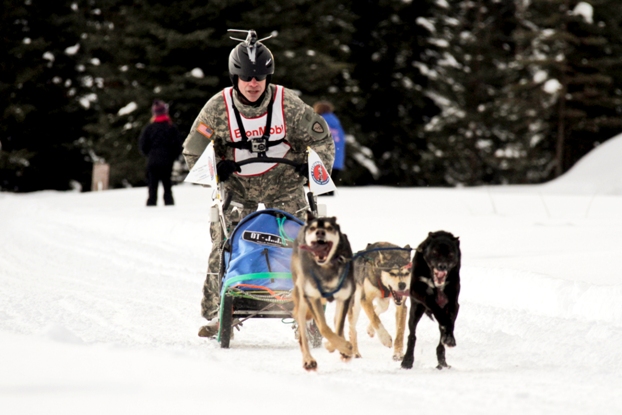 "TOP BRASS"
Army Maj. Gen. Thomas H. Katkus, Alaska's adjutant general, races to the finish line during the "Top Brass" Charity Sled Dog Race in Anchorage, Alaska, Feb. 11, 2012. U.S. Army photo by Maj. Guy Hayes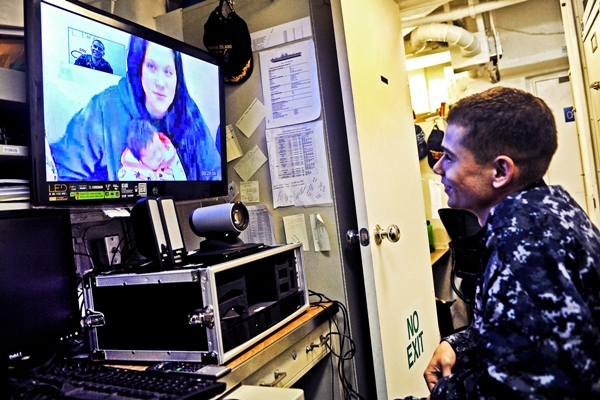 FIRST VIEW
U.S. Navy Petty Officer 3rd Class Brandon Doxtator sees his newborn daughter for the first time during a video teleconference aboard the amphibious assault ship USS Makin Island in the Arabian Sea, Feb. 9, 2012. Doxtator is a engineman. The Makin Island and embarked Marines assigned to the 11th Marine Expeditionary Unit are supporting maritime security operations and theater security cooperation efforts in the U.S. 5th Fleet area of responsibility. U.S. Navy photo by Seaman Apprentice Ethan Tracey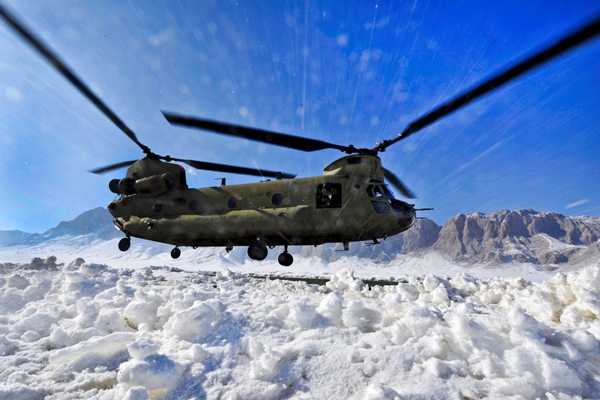 SNOW ZONE
A CH-47 Chinook helicopter kicks up snow at a remote landing zone in the Shah Joy district in Afghanistan's Zabul province, Feb. 8, 2012. Helicopters provide an efficient and reliable means of transporting personnel and cargo to the country's rural areas. U.S. Navy photo by Petty Officer 2nd Class Jon Rasmussen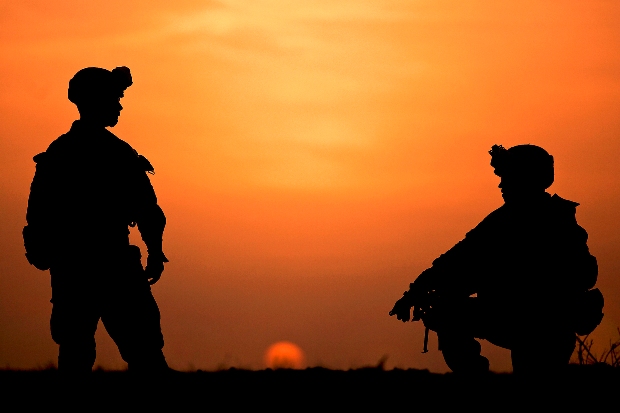 SUNSET CHAT
U.S. Marine Lance Cpls. Ryan Snyder and David Lambert talk while providing security from their defensive position as the sun sets during Operation Shahem Tofan Eagle Storm in the Garmsir district, Helmand province, Afghanistan, Feb. 11, 2012. Snyder and Lambert are assigned to Weapons Company, 3rd Battalion, 3rd Marine Regiment. U.S. Marine Corps photo by Cpl. Reece Lodder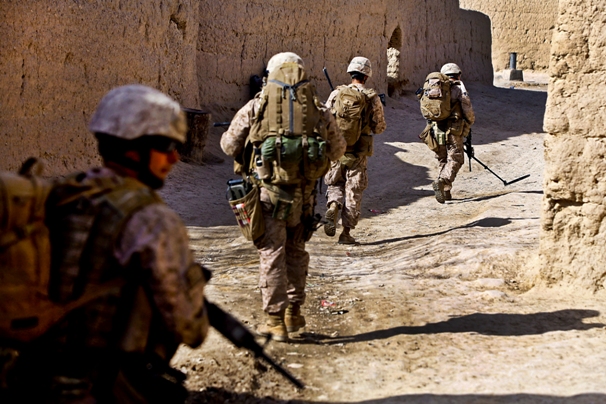 SHAH KAREZ STREETS
U.S. Marines patrol through the streets of Shah Karez city during Operation Alekhine's Gun in the Musa Qaleh district of Helmand province, Afghanistan, Feb 10, 2012. The Marines, assigned to the 2nd Battalion, 4th Marine Regiment, found numerous weapons caches and an estimated 150 pounds of black tar heroin. U.S. Marine Corps photo by Staff Sgt. Robert Storm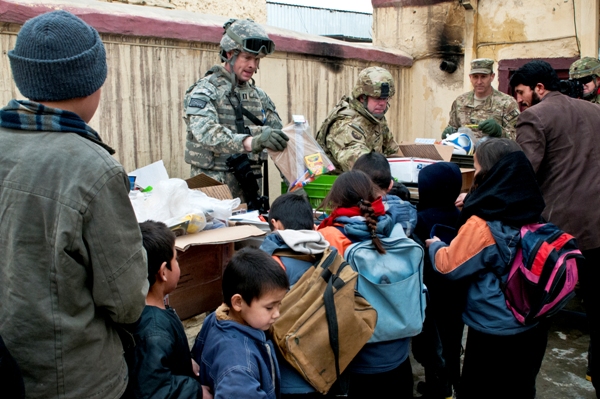 SCHOOL SUPPLIES
U.S. Air Force Chaplain (Capt.) Larry Lovejoy takes the lead as members of the International Security Assistance Force deliver school supplies and donations to Sozo school in Kabul, Afghanistan, Feb. 11, 2012. This donation comes from the Volunteer Community Relations program, which provides clothing, toys, school supplies and toileteries to the needy in the Kabul area. French navy photo by Master Petty Officer Christian Valverde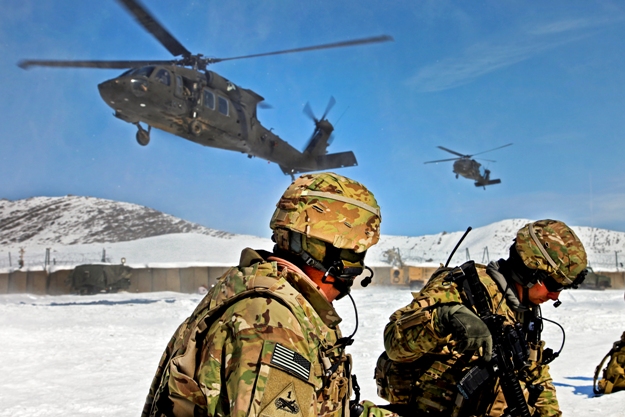 HAWK OVERHEAD
U.S. Army Col. Mark H. Landes, Left, and 1st Lt. Josh Kopsie kneel on the landing zone while two UH-60 Black Hawks helicopters begin to land on Command Outpost Nerkh in Afghanistan's Wardak province, Feb. 15, 2012. Landes is the commander of the 1st Armored Division's 3rd Brigade Combat Team. Kopsie is assigned to the same unit, which is conducting a battlefield circulation of the different command outposts around Wardak province. U.S. Army photo by Spc. Austin Berner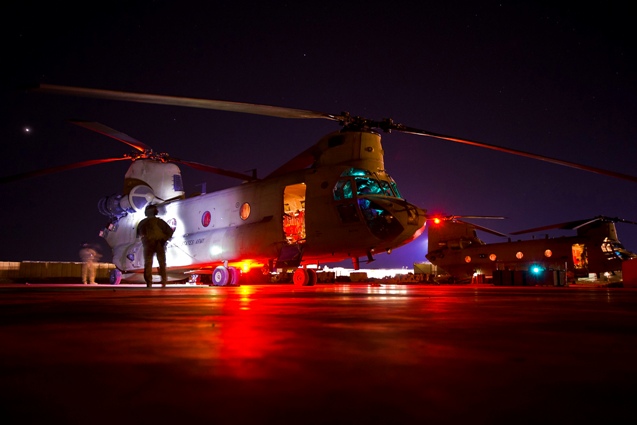 FLIGHT OPERATIONS
U.S. Army Staff Sgt. Carlos Gonzales and Sgt. Ernesto Gallegos assist pilots during a run up of a CH-47F Chinook helicopter on Camp Marmal, Afghanistan, Feb. 16, 2012. Gonzales is a flight engineer instructor and Gallegos is a crew chief. Both are assigned to the 1st Cavalry Division's Company B, 1st Air Cavalry Brigade, Task Force Lobos. U.S. Air Force photo by Sgt. Felix Acevedo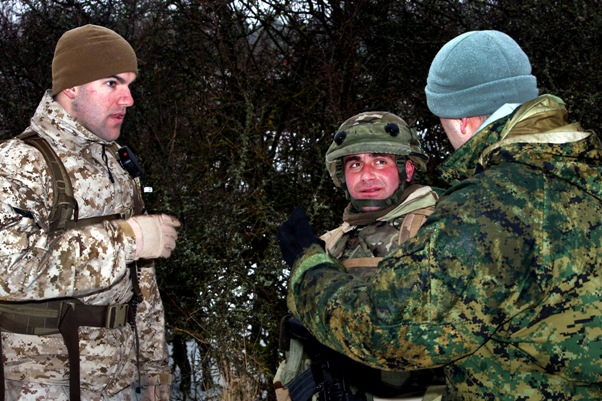 BACK BRIEF
U.S. Marine Corps 2nd Lt. Kevin Kelly back briefs a Georgian soldier following a practice firefight with mock enemy insurgents during a mission rehearsal exercise at the Joint Multinational Readiness Center, Hohenfels, Germany, Feb. 17, 2012. Kelly is a ground intelligence officer assigned to the 2nd Marine Division. U.S. Marines acted as observer controllers during the training. U.S. Marine Corps photo by Gunnery Sgt. Alexis Mulero

Please remember that The Canteen is here to support
and entertain our troops and veterans and their families,
and is family friendly.