---
To: Chode
Speaking of the efficiency of the Prius, isn't it skinnier and more streamlined than other cars? Wonder how much those two characteristics improve the gas mileage.
I'll bet simple gasoline-driven prius-sized cars could be made much more efficient (MPG) if a smaller engines were used. They would also be cheaper. I remember that idea being suggested to a GM engineer and he said that the public wouldn't accept less zippy cars.
I remember also that the Suzuki Samuri, which was banned from the US because it rolled over too easily, was originally designed for 3rd world countries and had a 25 horsepower engine. Someone decided to produce a giant-engine version which was sold in the US. That huge (for the Samuri) engine is what made it tippy.
---
To: cymbeline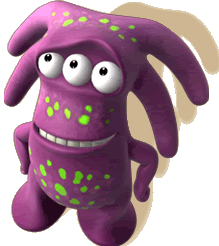 prolly true with those rear wheel skirts and all and it's also true about the power factor
both my Toyota 4-Runner and my Hyundai have an "ECO" button that gets the top mileage, but turn it off... and there is power to spare for their size and they'll haul azz
i'd rather have a car that gets 40mpg but can still act like a sportscar if i ask it to than a car that gets 50+mpg and can't get out of it's own way
a friend had Samurai when i was living on St.Croix and it was a fun little vehicle

30
posted on
04/09/2012 6:43:25 PM PDT
by
Chode
(American Hedonist - *DTOM* -ww- NO Pity for the LAZY)
---
FreeRepublic.com is powered by software copyright 2000-2008 John Robinson