---
Coca-Cola habit linked to New Zealander's death
The Guardian ^ | 4/20/12


Posted on 04/20/2012 8:28:36 AM PDT by null and void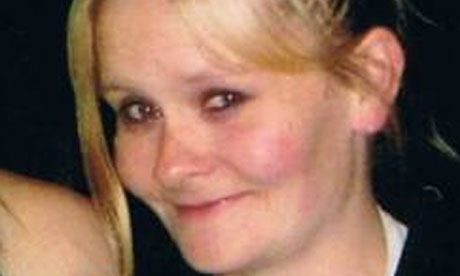 A pathologist said Natasha Harris's Coca-Cola habit probably contributed to her death in 2010. Photograph: AP
Natasha Harris, 30, of Invercargill, died from a heart attack in February 2010.
Dr Dan Mornin testified at an inquest on Thursday that Harris probably suffered from hypokalemia, or low potassium, which he thinks was caused by her excessive consumption of Coke and overall poor nutrition.
Mornin said toxic levels of caffeine, a stimulant found in cola, also may have contributed to her death.
Harris's partner, Chris Hodgkinson, testified that Harris drank between 8 and 10 litres of Coke every day. "She was addicted to Coke."
Hodgkinson said she ate little and smoked about 30 cigarettes a day. In the months before her death, he said, Harris had experienced blood pressure problems and lacked energy.
He said that on the morning of her death, Harris helped get her children ready for school before slumping against a wall. He called emergency services and tried mouth-to-mouth resuscitation but couldn't revive her.
Lisa te Morenga, a nutritionist at the University of Otago, told the Associated Press that excessive consumption of any type of liquid in a cool climate would be likely to play havoc with the body's natural systems and balances.
Karen Thompson, a spokeswoman for Coca-Cola Oceania, said in a statement that its products were safe.
"We concur with the information shared by the coroner's office that the grossly excessive ingestion of any food product, including water, over a short period of time with the inadequate consumption of essential nutrients, and the failure to seek appropriate medical intervention when needed, can be dramatically symptomatic."

(Excerpt) Read more at guardian.co.uk ...
---
TOPICS: Culture/Society
KEYWORDS: cocacola; coke
---
Navigation: use the links below to view more comments.
first previous 1-20, 21-40 last
---
---
---
---
---
---
---
---
---
---
---
---
---
---
---
---
---
---
---
---
---
Navigation: use the links below to view more comments.
first previous 1-20, 21-40 last
---
---