---
Why Are We Releasing, Not Exchanging, Taliban Prisoners?
Commentary Magazine ^ | 5-7-2012 | Bethaney Mandel


Posted on 05/07/2012 5:25:34 PM PDT by smoothsailing

May 7, 2012
Why Are We Releasing, Not Exchanging, Taliban Prisoners?
Bethaney Mandel
Today, the Washington Post reported,
The United States has for several years been secretly releasing high-level detainees from a military prison in Afghanistan as part of negotiations with insurgent groups, a bold effort to quell violence but one that U.S. officials acknowledge poses substantial risks.

As the United States has unsuccessfully pursued a peace deal with the Taliban, the "strategic release" program has quietly served as a live diplomatic channel, allowing American officials to use prisoners as bargaining chips in restive provinces where military power has reached its limits.
Almost exactly four years ago, in May 0f 2008 during an address before the Israeli Knesset then-candidate Barack Obama stated,
George Bush knows that I have never supported engagement with terrorists, and the president's extraordinary politicization of foreign policy and the politics of fear do nothing to secure the American people or our stalwart ally Israel.
Besides a general easing of tension which this policy is trying to foster, there is one very real concession that the president has seemed to ignore in his concessions to the devil (they're only called deals if you get something in return, which we have not).
On June 30, 2009, almost three years ago, Sergeant Bowe Bergdahl of Idaho was kidnapped by the Taliban-affiliated Haqqani network. He is the only prisoner of war currently held by the Taliban and recent video releases seem to indicate that he is being kept alive for ransom by the group. A month after his capture the president issued a statement, explaining that he was "heartbroken" over Sgt. Bergdahl's situation and vowed to bring him home. In three years, this seems to be the only public statement made by the President about Bergdahl.
In December, The Daily Beast was the only outlet to report on a heroic escape attempt by the sergeant. After working for over two years to gain the trust of his captors, Bergdahl jumped out of a first-story window, running into the wilderness. The Daily Beast tells the story,
Mullah Sangin and his brother Mullah Balal, who had been put in charge of the prisoner, organized a search as soon as the escape was discovered. Nevertheless, the sources say, Bergdahl successfully avoided capture for three days and two nights. The searchers finally found him, weak, exhausted, and nearly naked—he had spent three days without food or water—hiding in a shallow trench he had dug with his own hands and covered with leaves.

Even then, he put up a ferocious fight. The two gunmen who found him first were unable to subdue him. "He fought like a boxer," Hanif was told. It took five more militants to overpower him. Now back in custody, he is kept shackled at night, and his jailers are taking no chances.
This is the caliber of soldier that the United States and its military produces, the American that the president seems to have forgotten about for almost three years.
Shortly before Bergdahl's kidnapping, the United States was comfortable negotiating the release of terrorists in exchange for British hostages. Andrew McCarthy at National Review made the connection:
And although the administration has attempted to pass off Laith Qazali's release as a necessary compromise of American national interests for the purportedly greater good of Iraqi reconciliation, the camouflage is thin indeed. Transparently, the terrorist has been freed as a quid pro quo for the release of British hostages. According to the New York Times, Sami al-Askari, another Maliki mouthpiece, told an interviewer:

This is a very sensitive topic because you know the position that the Iraqi government, the U.S. and British governments, and all the governments do not accept the idea of exchanging hostages for prisoners. . . . So we put it in another format, and we told them that if they want to participate in the political process they cannot do so while they are holding hostages. And we mentioned to the American side that they cannot join in the political process and release their hostages while their leaders are behind bars or imprisoned.
In 2008 it was Barack Obama's policy not to engage with terrorists under any circumstances. In 2009, his administration was comfortable exchanging American prisoners for British hostages. In 2012, it has become clear it was the long-standing policy of the administration to release American-held terrorist prisoners while asking for nothing in exchange, not even an American POW.

---
TOPICS: Editorial; Foreign Affairs; News/Current Events; War on Terror
KEYWORDS:
---
Navigation: use the links below to view more comments.
first previous 1-20, 21-22 last
---
To: seekthetruth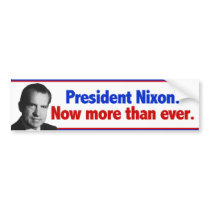 ---
To: floriduh voter
To the thousands of Michael Behenna supporters,
Many of you have been asking about the hearing before the Court of Appeals for the Armed Forces (CAAF) that was held on April 23, 2012. While it is difficult to get a read on how the judges will ultimately rule, overall we felt good about it. The questions that the judges asked made it clear that they had thoroughly reviewed Michael's case. In the first few minutes of Michael's attorney's narrative one Judge started a barrage of comments and questions that appeared to be against Michael's position. But later the same Judge jumped all over the government counsel on the confusing jury instruction given by the trial judge concerning self-defense, at one point declaring "I've read the instructions about four times and it is very confusing …..and I'm a Judge of this court"; to which the government counsel admitted "Your honor, it is confusing." Another judge backed the government counsel into a corner more than once and got him to concede that there was no evidence submitted at trial that Michael had 'illegally' assaulted Mansur in the culvert by pointing a weapon at him. We thought that was very positive. The Court has no timeline for returning a decision, but given that this court set the hearing so quickly we believe they will not take too long to render their decision.
May 18th will mark the fourth birthday Michael will spend behind bars in Ft. Leavenworth military prison. On that day Michael will turn 29 years old. While he will not have cake for this birthday he will have his family with him as well as his unwavering belief that justice has not abandoned him and that she will soon come to set him free. Despite all he has been through he remains hopeful that the civilian justices who preside on CAAF will come to a far different conclusion than the previous Army courts.
Michael's hope is further encouraged by the many cards, letters and prayers that you have delivered to him these past several years of his imprisonment. There are days when Michael receives more mail than his entire pod (about 70 prisoners). Michael is not one to seek attention, but those cards and letters provide a significant inspiration and boost to his mental and spiritual being. Please remember him on his 29th birthday with a card, letter, or prayer as we need him to stay strong while we wait for the court's decision. Remember that your letters to him do not need to be lengthy. Just let your heart tell you what to write to a warrior whose only mistake was that he cared too much for his men.
Letters and cards can be sent to Michael at:
Michael Behenna 87503
1300 N. Warehouse Road
Ft. Leavenworth, KS 66027-2304
Also, if you have not seen the YouTube version of the Ballad of Michael Behenna…. including pictures and video - check this out:
http://www.youtube.com/watch?v=IMbytddDjWI
Thank you for your continued support for a hero we remain proud to call our son!!!
Respectfully,
Scott & Vicki Behenna
http://www.defendmichael.com
Forward this email to a Friend

22
posted on
05/08/2012 8:30:52 PM PDT
by
seekthetruth
(I want a Commander In Chief who honors and supports our Military!)
---
Navigation: use the links below to view more comments.
first previous 1-20, 21-22 last
---
---
FreeRepublic.com is powered by software copyright 2000-2008 John Robinson