---
To: Free ThinkerNY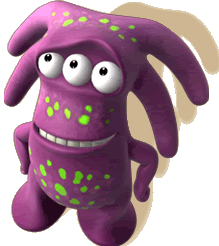 the RATS over at the dump are in total meltdown complete with heads exploding!!!
13
posted on
06/05/2012 8:30:54 PM PDT
by
Chode
(American Hedonist - *DTOM* -ww- NO Pity for the LAZY)
---
To: Chode
HEY DEMS!!!!!!
THAT NOISE YOU HEAR IS THE FAT LADY HITTING THE HIGH NOTES!!!!!
---
To: Chode
The "alerter" had no reason to alert. There was no personal attack nor was he/she calling out the OP.
Yes they are!!!! I was selected to be on one of their gay little juries tonight! (the "Jury" at the DUmp decides if a post or thread can remain in veiw if someone reports it as "offensive".) It is so much fun!
They just don't get it.

57
posted on
06/05/2012 9:07:52 PM PDT
by
submarinerswife
(Insanity is doing the same thing over and over, while expecting different results~Einstein)
---
FreeRepublic.com is powered by software copyright 2000-2008 John Robinson