---
To: Greystoke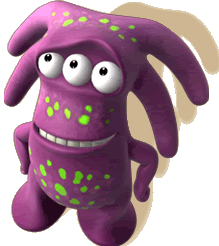 frightening weapons? and just exactly WHAT the hell does that mean???
RATS wet their pants at the sight of ANY weapon...

7
posted on
07/29/2012 8:13:18 AM PDT
by
Chode
(American Hedonist - *DTOM* -ww- NO Pity for the LAZY)
---
To: Chode
[[frightening weapons? and just exactly WHAT the hell does that mean???]]
That my friend is a biased opinion by a judge who apparently doesn't hold his oath to maerica and the judicial system in very high regard- biased opiniopns like that (and like hte one by robwerts who was afraid of 'appearing biased') are what lead to legislation from the bench which is a kind way of sayign that our supreme court is slowly dismantling our constitution and taking ou r rights away bit by bit
Roberts gave the left a HUGE gift to tax/penalize us for whatever they want to now ('for hte good of the country mind you') and scalia apaprently is goign to severely limit or even work towards outlawing firearms now? We're almsot a socialist nation now- government demanding 'payment or else' (for obummercare insurance) (which incidently is how the mafia used to operate- goign aroudn and demanding that businesses pay them for 'insurance' 'or else'!, aND scalia is apparently goign to see to it that americans have no real way of defending ourselves agaisnt a mafioso-like goverment- What a swell nation we've become- Thanks Dems!
84
posted on
07/29/2012 10:16:03 AM PDT
by
CottShop
(Scientific belief does not constitute scientific evidence, nor does it convey scientific knowledge)
---
To: Chode
Go ahead Anthony, let's get the Second American Revolution started just like the first one: unpopular, tyrannical laws topped off with an attempted gun grab on April 19th, 1775.
---
To: Chode; Lazamataz
I just got a 100 round drum clip for mine !
---
FreeRepublic.com is powered by software copyright 2000-2008 John Robinson