---
To: Mack the knife
"We appear to be building towards a civil war, but the next civil war will not be limited to a militarized force surrounding a geographic area (e.g., town, city, State) — it will be nation wide, neighbor against neighbor. It will be between those who believe that the purpose of the Constitution is to limit the power of the FedGov, and those who believe it interferes with building a FedGov that will ensure Social Justice"
Precisely. There are two competing versions of the future that are becoming of a size unable to share the same geographic space. This town just won't be big enough for the both of us.
You're exactly right that the next civil war won't be neat matches of tank divisions grappling for terrain, all set up according to respected rules and utilizing classic order of battle. They make it sound as though it would be a gentleman's duel that will be fought according to established doctrine and will end once one side is outmaneuvered and forced to concede defeat.
What they don't tell you is that in a real civil war, people will take power tools to each other, drill holes in their heads and leave the bodies hanging from bridges and power lines.
It will be everywhere, and not just where people assume it will be. The educated, urban Iraqis were far crueler to their captured enemies than the illiterate, warlike Afghans. The people least accustomed to fighting will be the ones most eager to push the limits once the fight arrives. Liberals may not make great warriors or organized opponents, but God help you if wind up caught up in one of their mobs once things start going sideways. What they'll lack in skill they'll make up for in viciousness. Many liberals will be shocked at just how far they've been conditioned to hate their opponents, and what that hate will make them capable of.
Certainly, the right won't be playing with kid gloves either. Once the tit-for-tat starts it will get very messy, and no one, be they man or woman, elderly or child, will be safe.

338
posted on
08/09/2012 2:07:08 PM PDT
by
Steel Wolf
("Few men desire liberty; most men wish only for a just master." - Gaius Sallustius Crispus)
---
To: Steel Wolf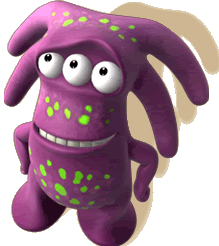 what it comes down to is, Er ist Kein Kindergarten Krieg... Er ist Vernichtungskrieg!!!
343
posted on
08/09/2012 3:15:57 PM PDT
by
Chode
(American Hedonist - *DTOM* -ww- NO Pity for the LAZY)
---
To: Steel Wolf
Many liberals ... they've been conditioned to hate their opponents, and what that hate will make them capable of.
That's manifest in some of the quotes we periodically see out of DU.

349
posted on
08/09/2012 4:00:42 PM PDT
by
DuncanWaring
(The Lord uses the good ones; the bad ones use the Lord.)
---
To: Steel Wolf; Squantos; CodeToad
338: A great caliber, another great post.
356
posted on
08/09/2012 4:31:50 PM PDT
by
Travis McGee
(www.EnemiesForeignAndDomestic.com)
---
FreeRepublic.com is powered by software copyright 2000-2008 John Robinson