---
To: RetiredArmy
America has had four years to get a clue on this slime slug pig faced criminal.
Oh come on, O'Reilly may be a pompous buffoon and a laughable blowhard, but you're being a little bit hard on him, aren't you?

---
To: Kenton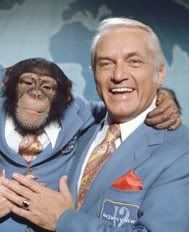 19
posted on
08/09/2012 5:10:38 PM PDT
by
tumblindice
(Sic Semper Tyrannis)
---
To: Kenton
With a substantial financial advantage, Romney should be able to win comfortably, even the youth vote.
Sample ad:
Obama will give all you young people free contraception, among many madates inflicted on employers. But don't count on a job anytime soon.
Mitt Romney would rather get you a good-paying job so that you can purchase your own contraception with your own paycheck. And your employer can hire more people.
So which would you rather have: contraception from Obama, or a job from Romney?
---
FreeRepublic.com is powered by software copyright 2000-2008 John Robinson