---
To: billorites
According to a senior U.S. defense official, the FBI has uncovered between 20,000 and 30,000 documents — most of them e-mails — of "potentially inappropriate" communications between Allen and Jill Kelley, a 37-year-old Tampa woman whose close relationship with Petraeus ultimately led to his downfall.
Huh?
So Petraeus the former commander was having an affair with a woman who threatened Kelley, who in turn was having "inappropriate communications" with the current commander?
Am I getting this? If so, WTF? Seriously.

5
posted on
11/13/2012 4:17:57 AM PST
by
AAABEST
(Et lux in tenebris lucet: et tenebrae eam non comprehenderunt)
---
To: AAABEST
And all these women have crazy eyes that scream "runaway!"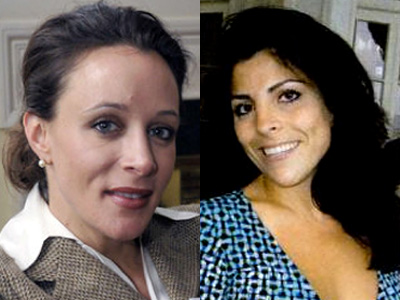 7
posted on
11/13/2012 4:20:32 AM PST
by
billorites
(freepo ergo sum)
---
To: AAABEST
Well, noticed yesterday morning that The Donald during his Monday morning chat with F&F stated "there may be others". While Trump is not necessarily the be all end all reliable authority on news he is pretty well connected. So, will be interesting to see what and who else is flushed out as this soap opera progresses.
22
posted on
11/13/2012 4:39:01 AM PST
by
snoringbear
(Government is the Pimp,)
---
To: AAABEST
Said early on that Broadwell was a "notch" girl....a perfect example of an old time spy (wh...)
Go back in her history...way back to West Point....bet there are plenty of interesting layisons in her little black book.

---
FreeRepublic.com is powered by software copyright 2000-2008 John Robinson