---
To: Kaslin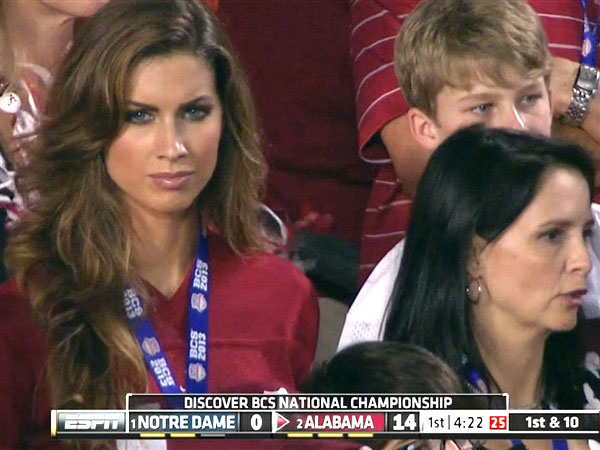 2
posted on
01/11/2013 1:20:39 AM PST
by
Kaslin
(He needed the ignorant to reelect him, and he got them. Now we all have to pay the consequenses)
---
To: Kaslin
Pretty, yes. Not quite as gorgeous as my wife of 34 years, but she's right up there. I will never cease to compliment someone that looks good and puts the proper effort into it.
I'll give you all a choice... Ms Webb or the Obamaphone "lady".
---
To: Kaslin
Its way more simple that this Mark!
Rush has said the left is after football. I believe him. Musburger advised kids to take up football to get girls! Thats the real outrage. How can they convince the little darlings to not play with that visual going unchallenged?
Its ALWAYS the violation of the narrative that gets them going....

---
To: Kaslin
The game was basically over and the camera found some eye candy and Brett basically said it was the QB's eye candy. He then teased his buddy Herbstret about being a QB. Get over it!
Pray for America
---
FreeRepublic.com is powered by software copyright 2000-2008 John Robinson