---
To: Travis McGee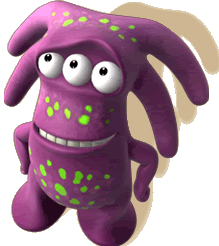 yup, WE are next... but they'd do better running a drill for when the urban trash EBT cards go $000.00!!!
13
posted on
01/19/2013 7:03:01 AM PST
by
Chode
(Stand UP and Be Counted, or line up and be numbered - *DTOM* -ww- NO Pity for the LAZY)
---
To: Chode
Or when the urban trash EBT cards to to $1,000,000.00 but that only buys three gallons of milk.
15
posted on
01/19/2013 7:05:04 AM PST
by
DuncanWaring
(The Lord uses the good ones; the bad ones use the Lord.)
---
To: Chode
Dear Mr. Murray,
I read your brief article with great interest. Is there an expanded version somewhere? I'm very curious about the scenario in Scioto County. Who came up with the concept? Local law enforcement, or federal DHS employees?
"Two school employees who are disgruntled over the government's interpretation of the Second Amendment, plot to use chemical, biological and radiological agents against members of the local community."
It's very interesting that people who are interested in protecting their 2nd Amendment rights, rights enshrined in the Bill of Rights of the Constitution, appear to be being scapegoated as evil villains who would poison their own communities.
Please let me know if you discover the originator of the scenario.
Sincerely,
16
posted on
01/19/2013 7:05:58 AM PST
by
Travis McGee
(www.EnemiesForeignAndDomestic.com)
---
FreeRepublic.com is powered by software copyright 2000-2008 John Robinson