---
To: Chode
Or when the urban trash EBT cards to to $1,000,000.00 but that only buys three gallons of milk.
15
posted on
01/19/2013 7:05:04 AM PST
by
DuncanWaring
(The Lord uses the good ones; the bad ones use the Lord.)
---
To: DuncanWaring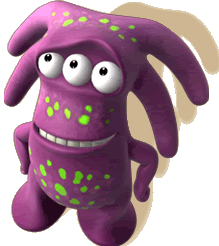 no lie...
23
posted on
01/19/2013 7:20:27 AM PST
by
Chode
(Stand UP and Be Counted, or line up and be numbered - *DTOM* -ww- NO Pity for the LAZY)
---
To: DuncanWaring; Chode; Travis McGee; Kartographer
There have been warnings and speculations about how cities & neighborhoods will deteriorate when the SHTF. Our small rural community recently had a grand opening for the new Goodwill store. A nurse we know went there during her lunch break and said it was pandamonium. Everything short of actual fist fights. For the opening of a GOODWILL store.
---
FreeRepublic.com is powered by software copyright 2000-2008 John Robinson