---
(Now Hiring) Who Wants To Be A 'Death Panelist'?
WaPo ^ | January 28, 2013 | Sarah Kliff


Posted on 01/29/2013 5:20:26 PM PST by DogByte6RER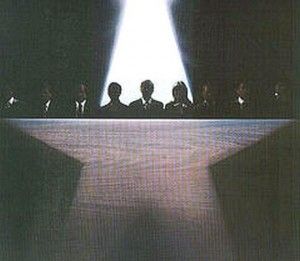 Who wants to be a 'death panelist'?
Jonathan Gruber was one of the Obama administration's key advisers during the health-care reform debate. As the economist who conceived the ideas at the heart of the Massachusetts health-care law, he is arguably the intellectual godfather of the Affordable Care Act.
All of which would make him a natural fit for the Independent Payment Advisory Board, the new, 15-member panel that has the authority to reduce Medicare doctors' reimbursements and pilot new ways to deliver high quality care for less. There's just one tiny problem: Gruber has absolutely no interest in serving on the panel. "No way," he says without pause. "Maybe if it was a part-time gig. But full time? I can't see it."
It's not just Gruber. Obama's former health policy advisers worry that other top health economists, those in hot demand in academia and in the industry, won't be interested in a federal job where the compensation is low, the political controversy high and the ultimate payoff unclear.
"It is supposed to be 15 members, with limited salaries who can't do any outside work," says Peter Orszag, the former director of the Office of Budget and Management under Obama who was a key proponent of IPAB. "It will be challenging to find top 15 health-care experts are who would want that job."
"You're joining an organization that has uncertain authority with the certainty of being deeply political and widely criticized," says Bob Kocher, a former Obama health policy adviser. "It doesn't make sense for current thought leaders in American health care to want this."
The Independent Payment Advisory Board is one of the Affordable Care Act's most aggressive attempts at bending the health cost curve downwards.

(Excerpt) Read more at washingtonpost.com ...
---
TOPICS: Business/Economy; Crime/Corruption; Culture/Society; Government; News/Current Events
KEYWORDS: 2008electionbias; affordablecareact; deathpanels; dystopia; genocide; healthcare; helpwanted; obamacare; socializedmedicine
---
Navigation: use the links below to view more comments.
first previous 1-20, 21-27 last
---
---
---
---
---
---
---
---
Navigation: use the links below to view more comments.
first previous 1-20, 21-27 last
---
---