---
To: Diogenesis
Maybe you want to rethink your post:
I believe that all Americans deserve health care coverage, but I am opposed to Obamacare, voted to repeal it and will continue to support its repeal in Congress. With its higher taxes and cuts to Medicare, Obamacare is a bad deal for Massachusetts. Until we are able to repeal the entire bill, I will continue working to get rid of the worst components. I have introduced multiple bills to repeal the 2.3 percent medical device tax that would crush the more than 200 medical device companies in our state that provide thousands of good-paying jobs. I believe states should be allowed to implement health care reform that works best for them on an individual basis, like we have done here in Massachusetts, without raising taxes or cutting care to seniors."
This is a quote from Scott Brown's website.

---
To: Conservativegreatgrandma
So if you believe what a proven liar says, you will be right at home,
back at DU, Tagg.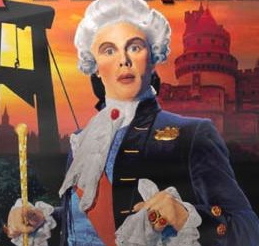 Romney (Carpetbagger shapeshifter, D, RINO):
"I'm very clear I think, to the people across the Commonwealth
my "R" didn't stand so much for Republican as it does for reform."
(Flip-flop chameleon artiste and Mitt RomneyCARE
Video, accessed 9/19/07)


"A political party cannot be all things to all people.
It must represent certain fundamental beliefs
which must not be compromised to political expediency
or simply to swell its numbers."
-- President Ronald Reagan
157
posted on
02/02/2013 8:10:58 AM PST
by
Diogenesis
(De Oppresso Liber)
---
FreeRepublic.com is powered by software copyright 2000-2008 John Robinson