---
To: Conservativegreatgrandma
So if you believe what a proven liar says, you will be right at home,
back at DU, Tagg.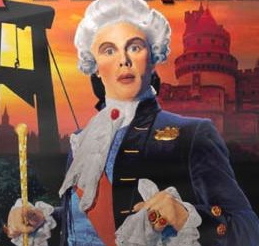 Romney (Carpetbagger shapeshifter, D, RINO):
"I'm very clear I think, to the people across the Commonwealth
my "R" didn't stand so much for Republican as it does for reform."
(Flip-flop chameleon artiste and Mitt RomneyCARE
Video, accessed 9/19/07)


"A political party cannot be all things to all people.
It must represent certain fundamental beliefs
which must not be compromised to political expediency
or simply to swell its numbers."
-- President Ronald Reagan
157
posted on
02/02/2013 8:10:58 AM PST
by
Diogenesis
(De Oppresso Liber)
---
To: Diogenesis
I wish the trolls would go back to DU. This one has been spouting nonsense far too long...
159
posted on
02/02/2013 8:27:05 AM PST
by
CAluvdubya
(Molon Labe)
---
FreeRepublic.com is powered by software copyright 2000-2008 John Robinson