---
To: varyouga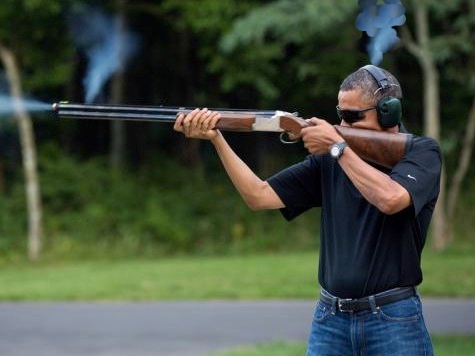 34
posted on
02/02/2013 8:44:28 AM PST
by
navysealdad
(http://drdavehouseoffun.com/)
---
To: navysealdad
Nice!
Can you make the gas comes out his back-side?
---
To: navysealdad; xzins
Correct stance and aim
.
.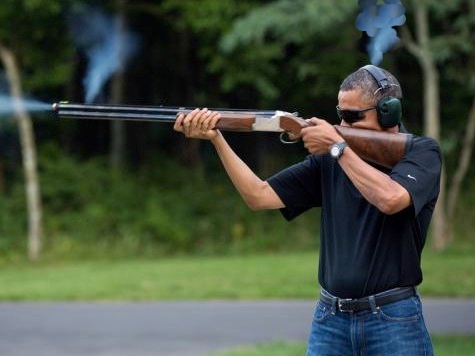 Photo op stance of someone who has never shot a single clay pigeon.

57
posted on
02/02/2013 9:03:47 AM PST
by
P-Marlowe
(There can be no Victory without a fight and no battle without wounds.)
---
To: navysealdad
In addition to looking like he's shooting black powder skeet, the picture just plain looks fake. The gun looks to be a bit larger than it ought to be for proper proportion, and it appears to me that in addition to the stock being high on his shoulder, his left thumb is in front of his eye. I laid a straight edge along the guns rib and it intersected 0's head above his eyebrow.
Not bad for government work though I guess
---
To: navysealdad
Truly digital!
I like the extra fingers.
In the" original" he seems to be resting the gun on his
missing thumb, is that the normal position?
83
posted on
02/02/2013 9:30:36 AM PST
by
COUNTrecount
(Clear eyes. Full hearts. Can't fail .But We Did.)
---
FreeRepublic.com is powered by software copyright 2000-2008 John Robinson