---
To: trisham; TheOldLady; RedMDer; DJ MacWoW; moose07; Jim Robinson; deoetdoctrinae; vox_freedom; ...
We almost always lose power in these types of storms. This upcomidng blizzard could be a record breaker.
Beacon Hill, Boston, Blizzard of '78 (2/6 & 7)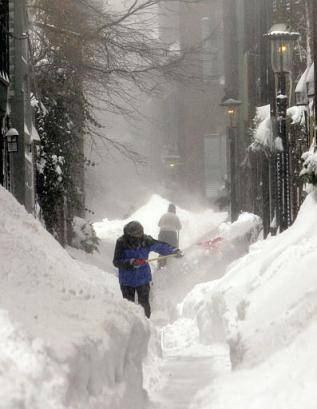 Please Support FR



336
posted on
02/07/2013 10:01:10 AM PST
by
Lady Jag
(If you can't make them see the light, let them feel the heat. - Reagan)
---
To: Lady Jag; trisham; DJ MacWoW


Freepers, your Contributions make every difference!
Please keep 'em coming! Thank you all very much!
Stay safe and warm!
337
posted on
02/07/2013 10:04:07 AM PST
by
RedMDer
(HEY LIBS! GUN FREE ZONE T-SHIRTS AVAILABLE NOW. I DARE YA!)
---
To: Lady Jag
Someone was just saying on either the Weather Channel or NECN that parts of either the south shore or the cape may get 70 mile an hour winds. Our winds should max out at 41 mph.
I hate losing power.

347
posted on
02/07/2013 12:12:38 PM PST
by
trisham
(Zen is not easy. It takes effort to attain nothingness. And then what do you have? Bupkis.)
---
FreeRepublic.com is powered by software copyright 2000-2008 John Robinson